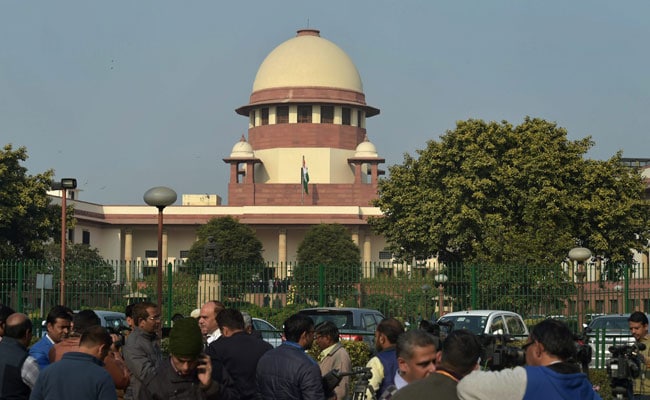 New Delhi:
The Mahatma Gandhi National Rural Employment Guarantee Act (MGNREGA) is a "huge public interest" project and no country in the world could have undertaken such an exercise where 10 lakh daily payments were made, the Centre told the Supreme Court.
The government told a bench comprising Justices M B Lokur and N V Ramana that they have been providing adequate funds to the states under the Act and refuted the claims of a petitioner NGO that states were unable to provide employment to people due to lack of funds provided by the Centre under the scheme.
"This (MGNREGA) is a huge public interest programme and project, just like others like food safety," Attorney General K K Venugopal told the bench, adding that around 10 lakh payments were made daily under the Act.
"No country in the world could have undertaken this exercise where day after day, 10 lakh payments are made daily," he said.
Mr Venugopal said whenever the states demand more funds from the Centre under the scheme, it was provided. He said there could be some glitches in the process, but as soon as the government is informed, these are fixed.
Advocate Prashant Bhushan, representing NGO Swaraj Abhiyan, told the bench that states have to "plead" with the Centre to get an increase in their budget to pay for employment given under the Act.
The bench posted the matter for further hearing on March 19.
Mr Bhushan had earlier argued that the Centre was forcing the states to slash their projected demand for funds under the scheme due to which the states were unable to provide employment to people.
The NGO had argued that the Centre cannot cap the funds under the Act which provides for 100 days of employment per family per year.
The Centre had earlier told the bench that there was no instance where it has either capped the number of days of employment under the Act or not released funds to the states.
It had said that in 2016-17 financial year, 20 states had crossed the agreed budget and the Centre had provided the funds to them.
The court, which is hearing the plea that has sought relief measures in drought-hit states in the country, had earlier said that state food commissions, as mandated under the National Food Security Act (NFSA), 2013, should be set up even in states not hit by drought.