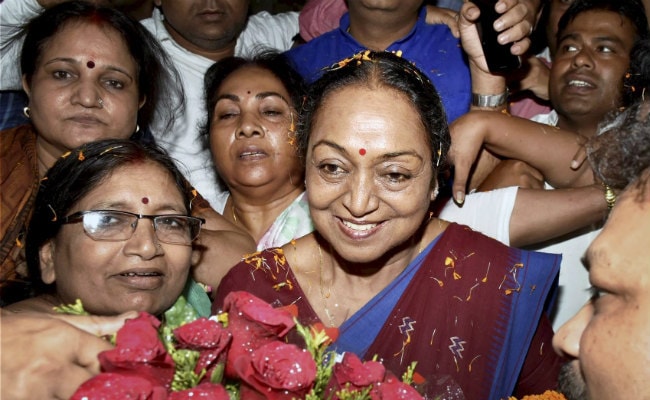 New Delhi:
The BJP on Thursday took a swipe at the opposition's presidential candidate Meira Kumar's claim of fighting an ideological contest, saying she represented the dynasty culture of the Congress while its candidate Ram Nath Kovind showed its commitment to the marginalised groups.
BJP spokesperson GVL Narsimha Rao said there were many to say that it was indeed an ideological contest with the NDA's "merit-based" selection pitted against the dynasty promoted by the Congress-led alliance.
The Congress stood for "fake" slogans of Dalit empowerment as it did not field a Dalit when its candidate won the presidential elections in 2007 and 2012, he said.
"Our commitment to elect a president from marginalized groups is genuine," he said in a statement.
The opposition stood for "vote bank politics" while the BJP for 'sabka saath, sabka vikas", the opposition stood for corruption while the BJP for honest governance and the opposition stood for "insult of the Army", the BJP for "respect for security forces", he said.
Ms Kumar had on Thursday said that she stood for an "ideology that binds India".
Mr Kovind defeated the former Lok Sabha speaker, garnering more than 65 per cent of the votes in the Electoral College, to become the 14th President of India.