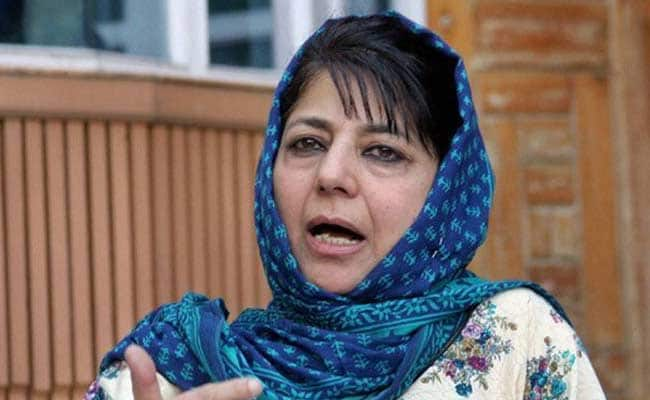 Srinagar:
Jammu and Kashmir government has ordered a time-bound inquiry into the killing of two civilians during the four-month long unrest in Kashmir after Hizbul Mujahideen terrorist Burhan Wani was shot dead by the security forces in July last year. Nearly 100 people were killed and more than 12,000 were injured, including security personnel in clashes between the crowds and security forces. Thousands were arrested to restore calm on the streets.
Announcing the compensation of Rs five lakh for the relatives of those killed in the unrest, Chief Minister Mehbooba Mufti said the four-month long unrest was "well organised and well planned".
Speaking in the Jammu and Kashmir Assembly, the Chief Minister Mehbooba Mufti said a time bound investigation by a special investigation team (SIT) will be conducted only into the killing of ATM guard Reyaz Ahmad Shah and a college lecturer Shabir Ahmad Mangoo.
20-year-old Reyaz Ahmad Shah died from pellet injuries. Post-mortem report said 360 pellets were found in his body - most of them were in his abdomen. Mr Mangoo died after he was allegedly beaten by the army troops during raids in Khrew village. The army later regretted the killing and ordered a court of inquiry. After the killing, the Army's Northern Command chief said that raids were not sanctioned.
The Chief Minister said the government will provide jobs to young men blinded after pellet injuries. More than one thousand people were hit by pellets in their eyes. Most of them have been partially or fully blinded.