New Delhi:
More than a month after 15 miners were trapped in an illegal mine in Meghalaya's East Jaintia hills, Navy divers have detected the body of one person. The body was detected at a depth of nearly 210 feet inside the "rat-hole" mine. The rat-hole mine, atop a hillock fully covered with trees in the East Jaintia Hills district, was flooded when water from the nearby Letein river gushed into it, trapping the 15 miners. Rat-hole mining involves digging of narrow tunnels, usually three-four-foot high, for workers to enter and extract coal. The horizontal tunnels are often termed "rat holes" as each just about fits one person.
Here are the LIVE UPDATES of rescue ops in Meghalaya:
The slow progress of the rescue efforts in the Meghalaya mine has been contrasted several time with the dramatic rescue of 12 Thai boys and their football coach from a flooded cave last July, which drew a massive international audience.
The breakthrough comes after several attempts by navy divers to reach the trapped miners inside the treacherous mine. Efforts to pump out water have also failed. "Our operation is continuing," SK Singh, in-charge of the national disaster relief force, told news agency AFP.
Operation continues to rescue the miners who have been trapped since December 13 in a mine at Ksan near Lytein River in Meghalaya's East Jaintia Hills.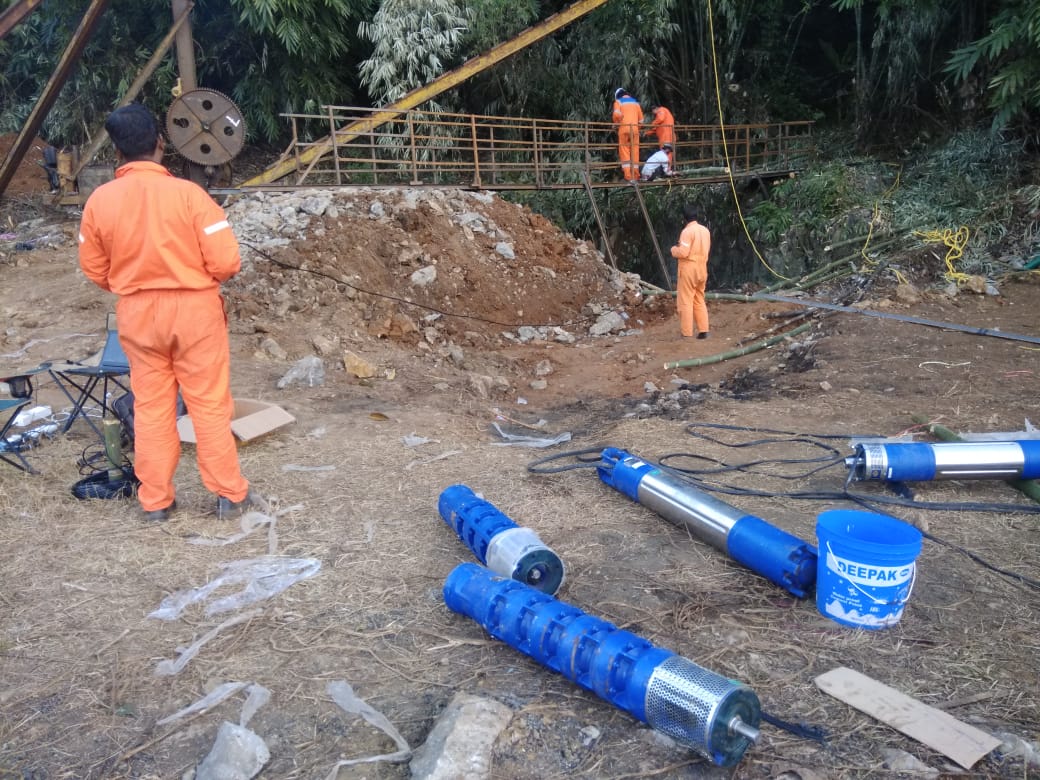 The mine is located on top of a hillock fully covered with trees. To reach the mine, a person has to pass the 30-foot wide Lytein river three times. No habitation was found nearby and 80-90 illegal coal mines dot the area.