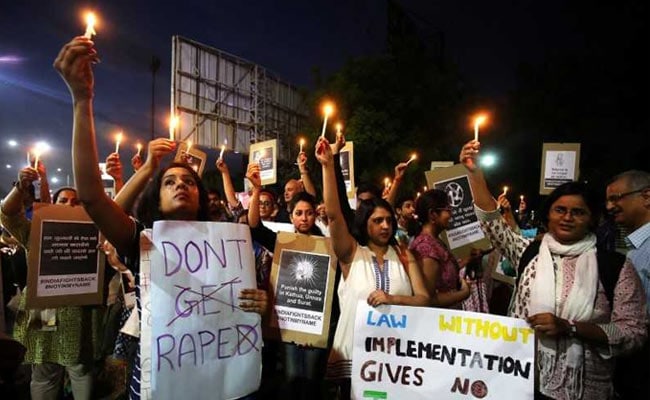 Pathankot:
The head of a Meerut college, who is alleged to have taken money from the main accused in the rape and murder of an eight-year-old in Kathua, today moved an anticipatory bail application before the district and sessions judge.
The judge admitted RP Singh's plea and posted the matter to June 4, said a lawyer, who requested anonymity.
The application coincided with the beginning of the trial in the case in the court.
The Supreme Court had directed transfer of the case from Kathua in Jammu and Kashmir to Pathankot in Punjab following a plea made by the victim's family.
Singh, who is also mentioned in the charge sheet filed by the Jammu and Kashmir Police's Crime Branch, is accused of taking money to mislead investigating officers about the presence of Vishal Jangotra, the son of Sanji Ram.
Ram is alleged to be the brain behind the abduction and murder of the nomadic girl in Kathua district of Jammu and Kashmir in January this year.
Crime Branch officials said they would soon submit a supplementary charge sheet before the court to highlight how Vishal, with the help of university officials, attempted to create an alibi -- that he was in Meerut from January 10 to 17 and appeared for an exam on January 15.
The Crime Branch maintains that Jangotra was present in Kathua and allegedly raped the little girl before leaving on January 14.
The prosecution has also moved an application requesting that the judicial custody of the seven accused in the case be shifted from Kathua to Pathankot, citing security reasons in transferring them from one town to the other.
The defence lawyers, however, objected to the move. After this, the judge issued notice to the Punjab government and the defence lawyers about the Crime Branch request, asking them to respond by Monday, the lawyer said.
Defence lawyer A K Sawhney told reporters outside the court complex after the day's proceedings that a group of lawyers claiming to represent the family had come without government notification.
"We objected to the appearance of some lawyers who came without notification from the government and attempted to appear in court. They can't appear until it is either decided by the court or they carry the government's notification of the government," he said.
"Since the proceedings are in-camera, we are not able to say much more with regard to the proceedings. The trial has started and will be held daily. Tomorrow, the proceedings will start at 1200 hours," Mr Sawhney said.