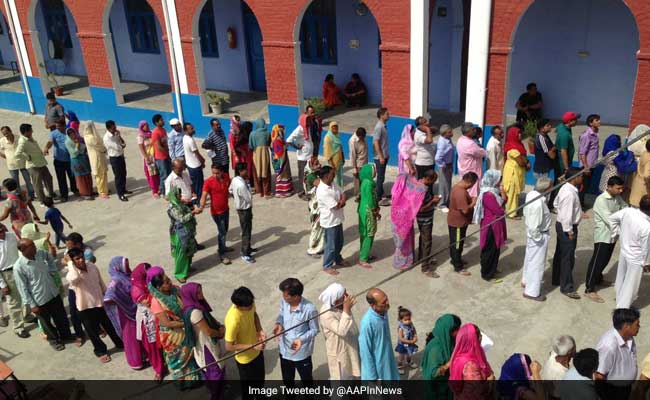 New Delhi:
Elections to the three municipal corporations in the national capital - North Delhi Municipal Corporation, East Delhi Municipal Corporation (EDMC) and South Delhi Municipal Corporation (SDMC) - were held today. The first three hours of voting saw a slow turnout. More than 1.3 crore people, including 1.1 lakh first-time voters, were expected to vote for 272 wards in the MCD polls. The polling was held across 13,022 booths in 770 premises. For the first time, None Of The Above (NOTA) option was made available to voters. Over 56,000 Delhi police personnel were deployed across the state. There are three main contenders in the MCD Elections 2017 are Bharatiya Janata Party (BJP), Aam Aadmi Party (AAP) and the Congress. The BJP, which won the last two civic polls, looks to continue its winning streak for a third consecutive term. Over 272 councillors will be elected in the polls.
Here are the live updates: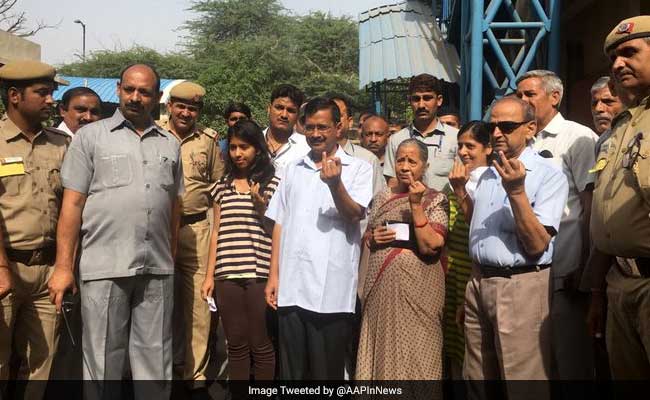 MCD Elections 2017: First-Time Voter, Arvind Kejriwal's Daughter Gets 'Inked' In Civil Lines
As Delhi votes for its three municipal corporations today, Chief Minister Arvind Kejriwal was among the early voters this morning when he, along with his entire family, turned up at a polling booth in Road Transport Office in Civil Lines.