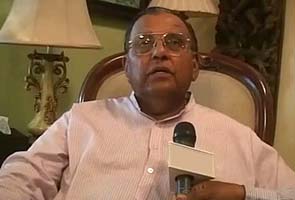 New Delhi:
A member of parliament from Mayawati's party has been expelled days after he supported a controversial remark by Gujarat Chief Minister
Narendra Modi
about the 2002 communal riots in which hundreds of Muslims were killed. Mr Modi, seen as the front-runner for the BJP's prime ministerial nomination, had said that the violence caused him pain just as the running over of a puppy would.
Amid a huge political backlash, Vijay Bahadur Singh of the Bahujan Samaj Party or BSP had said "If he says that he feels bad if a puppy gets crushed under the wheels of his car, then it shows that he is a sensitive and compassionate person. He is not referring to any community...his remarks are being misinterpreted."
Hours after her MP's support for Mr Modi, Mayawati had said he would be penalised. Today, the party said Mr Singh's remarks are against the BSP's "philosophy and principles."
However, sources say that Mr Singh has been prepping to join the BJP for some time, and his support for Mr Modi was based on his new political allegiance.