Agra:
Images of mass cheating that shamed Bihar last year have been replayed in Uttar Pradesh, where visuals from Class 12 board exams held last week in Agra and Mathura show students copying openly, relatives climbing walls to help them and chits being passed through windows.
Relatives are seen scrambling up boundary walls at an exam centre to get access to students in what appears to be mobile phone footage. A security guard is seen chasing some of them armed with a cane.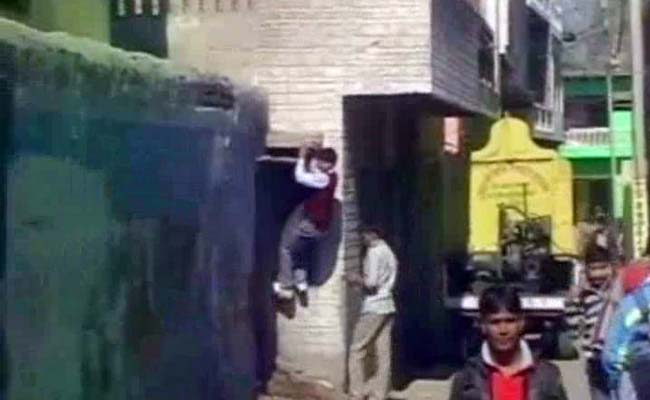 In Mathura, nine people including a superintendent of a school were suspended for allowing students to share their answers.
The suspended teachers were later arrested after a senior district official stopped at an exam centre as part of a flying squad and caught blatant cheating in progress.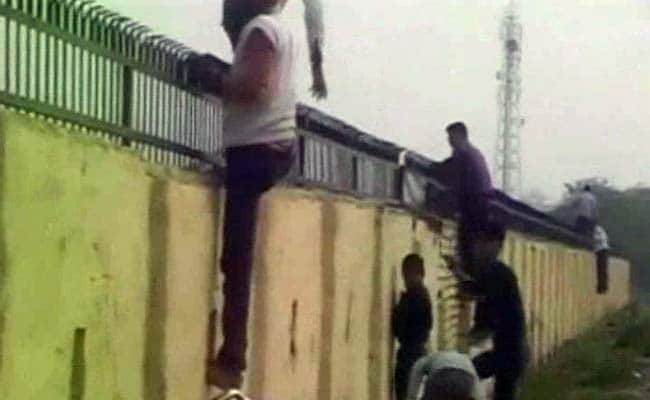 "Similar answers were written by all the examinees appearing for the chemistry paper in Ratan Singh Inter College Daulatpur in Baldeo area. Nine invigilators and the centre superintendent were booked for mass cheating," said the official.
A year ago, photos of students cheating in Class 10 exams in Bihar drew international ridicule. Men were seen scaling the walls of an exam centre in the images that were highlighted in foreign newspapers. The men were apparently trying to pass cheat-sheets to students through windows, unchecked by supervisors.
Get Breaking news, live coverage, and Latest News from India and around the world on NDTV.com. Catch all the Live TV action on NDTV 24x7 and NDTV India. Like us on Facebook or follow us on Twitter and Instagram for latest news and live news updates.