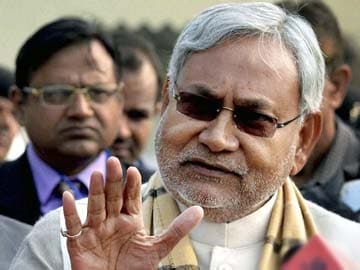 Patna:
Training in martial arts for school girls will be extended to those of 17 years of age, Bihar Chief Minister Nitish Kumar said today.
"The training in martial art will make girls self-dependent to safeguard themselves from rowdy elements," Kumar said at the inauguration of construction of 550 school buildings in the state.
Kumar who witnessed more than 10,000 girls displaying their expertise in judo and karate, said that the martial arts training would be extended from 14-year-old girls to 17-year-old girls from next year in government schools.
The chief minister had mooted the idea of training girls in judo and karate following the gang-rape of a medical student in Delhi in December 2012. The incident shook the nation.
He said that after assuming power in 2005, he gave utmost importance to education and through various schemes such as Balika Cycle Yojna, uniform and scholarship projects, brought down the school dropout rate from 12.5 per cent in 2005 to less than 2 per cent now.
He also announced that the amount left in the budget for education would be spent on purchase of benches and desks in primary and secondary schools.