Mumbai:
Highlights
Peter and Indrani Mukerjea jailed for allegedly killing Sheena Bora
CBI claims Mukerjeas paid P Chidambaram's son kickbacks
CBI says he helped Mukerjeas get foreign investment approval
The sprawling home in Mumbai's Worli neighbourhood owned by Peter and Indrani Mukerjea was among a dozen locations raided today to determine if the couple, which owned INX Media , colluded with former Finance Minister P Chidambaram to allegedly bring in illegal amounts of foreign investment in 2007.
Indrani and Peter Mukerjea have both been in jail since 2015 on charges of murdering her daughter, Sheena Bora.
The CBI, which is investigating the investment approval given by Mr Chidambaram,71, is also handling the murder case. Sources in the agency said that some information about Mr Chidambaram's son, Karti's alleged criminal misconduct was gained from the murder investigation, but did not elaborate. Mr Chidambaram has denied any wrongdoing and described the raids as a witch hunt.
The CBI had said in court that it was collecting details of a Singapore bank account opened in Sheena Bora's name and whether and how funds were transferred there before she was killed. Investigators have said that they do not rule out a financial motive to the 23-year-old's killing. In 2009, the Mukerjeas sold their media business amid charges of embezzling funds.
In its case or FIR, the CBI alleges that as Finance Minister, Mr Chidambaram allowed the Mukerjeas to get foreign investment of 305 crores, though the Foreign Investment Promotion Board (FIPB) had sanctioned only four crores. In return, the CBI says, Mr Chidambaram' son, Karti, received kickbacks worth over 3 crores through companies linked directly and indirectly to him.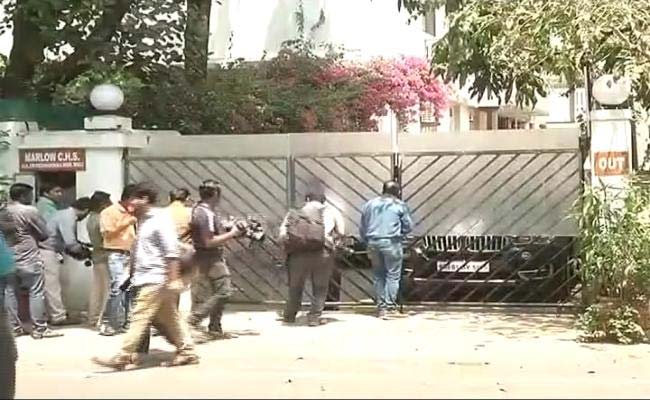 Sheena Bora's murder was discovered three years after Indrani Mukerjea told friends and family that she had moved to America. Through her life, Sheena Bora was presented by Indrani Mukerjea as a sister. After moving to Mumbai as a college student, Sheena Bora lived with the Mukerjeas and fell in love with Rahul Mukerjea, Peter's son from an earlier marriage. Their engagement angered Indrani Mukerjea, who has said she did not approve of the relationship.
Sheena Bora in 2012 was allegedly strangled by Indrani Mukerjea, her driver and her first husband. Investigators say the body was kept overnight in the car at "Marlow", the mansion that was raided today. The corpse was moved the next day to a forest outside Mumbai and set on fire.
Peter Mukerjea knew of the conspiracy, investigators have said. His wife and he have pleaded not guilty.
Follow NDTV for latest election news and live coverage of assembly elections 2019 in Maharashtra and Haryana.
Subscribe to our YouTube channel, like us on Facebook or follow us on Twitter and Instagram for latest news and live news updates.