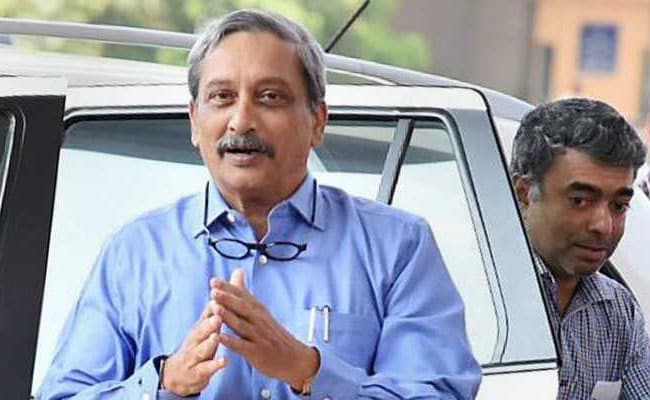 Panaji:
Goa Chief Minister Manohar Parrikar returned Thursday evening to Panaji from the US, where he had gone for medical treatment in the last week of August.
Mr Parrikar, 62, arrived at Goa airport around 5.30 pm by a regular flight from Mumbai, where he had landed in the afternoon on his return journey from the US, an official in his office said.
He was seen walking out of the airport building before driving off.
Mr Parrikar underwent treatment in the US for a pancreatic ailment for nearly three months earlier this year.
After returning in the last week of June, he flew to the US again on August 10 for what was described as a follow-up, and returned to Panaji on August 22.
But he had to be rushed to Mumbai the next day and was admitted to a private hospital. From there, he flew to the US for treatment for a third time on August 30.
During his three-month-long treatment in the US, Parrikar had formed a Cabinet Advisory Committee of ministers Sudin Dhavalikar, Francis D'Souza and Vijai Sardesai to look after governance.
No such committee was formed during his second and third visit to the US, but instead he delegated powers to the Chief Secretary to handle important issues.
Opposition Congress had alleged that administration had "collapsed" due to Parrikar's absence, and demanded that the BJP-led state government be dismissed and President's rule be imposed in Goa.