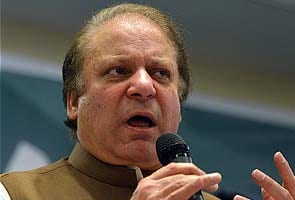 Bandar Seri Begawan, Brunei:
Prime Minister Manmohan Singh and his Pakistani counterpart Nawaz Sharif are likely to meet for the first time in September on the sidelines of United Nations General Assembly annual session in New York, a senior Pakistani official said today.
"There are number of steps being taken up and we hope that the two PMs (Prime Ministers) can meet hopefully on the sidelines of the United Nations General Assembly in September, if not earlier. We are providing great political impetus to this dialogue process," Pakistan advisor on national security and foreign affairs Sartaj Aziz said.
He was speaking after a meeting with External Affairs Minister Salman Khurshid on the sidelines of the ASEAN Regional Forum.
Mr Khurshid said Pakistan has once again extended an invitation to Dr Singh to visit Pakistan and he has responded to it warmly.
There was no official confirmation of the meeting from Pakistan foreign ministry.
Mr Aziz also said that India had expressed its desire to enhance bilateral relations and wished to take positive steps for improved ties between the two countries.
It will be the first meeting between the two PMs since Mr Sharif was voted to power in May.
Mr Sharif has expressed desire to move ahead in ties by "picking up the threads" from the peace process in 1999 when former prime minister Atal Bihari Vajpayee made a landmark visit to Lahore.