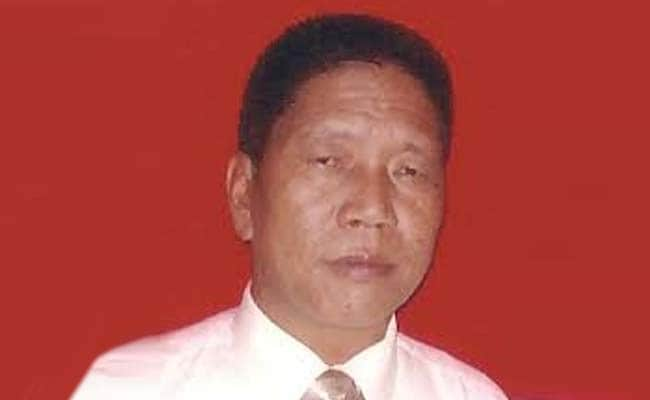 Imphal:
Congress legislator from Singngat assembly constituency in Churachandpur district Ginsuanhau Zou joined the Bharatiya Janata Party (BJP) today. The development comes two days after state health minister and National People's Party (NPP) member L Jayanta Kumar resigned from his post alleging interference by "many" in his ministry.

"I have resigned from Congress and joined BJP today," Mr Zou said during a function at the state BJP office here, reported the Press Trust of India.

Mr Zou is the second Congress legislator to join the BJP after the party formed a coalition government in the state. Ahead of the crucial Manipur floor test, Congress legislator Shyam Kumar joined in the BJP. He was later inducted as a minister in Manipur Chief Minister N Biren Singh's candidate.

Reacting to the development, Chief Minister Singh said, "Day-after-day, I'm gaining confidence over BJP-led government's growing strength."

Mr Zou was welcomed in the party fold by the Chief Minister and Manipur Pradesh BJP president Ksh Bhabananda Singh.


Mr Singh is heading a BJP-led coalition government in the 60-seat Manipur assembly. Despite Congress being the single largest party winning 28 seats, the governor invited the BJP, which won 21 seats, to form the government. N Biren Singh was appointed the Chief Minister with the support from four legislators - each from NPP and NPF, and one each from Trinamool and LJP and an independent legislator.
Fourteen elected Congress Autonomous District Council members from Chandel district also joined the BJP today.
The autonomous district council members who joined BJP today include Lhukhosei Zou, Joy Lamkang, Kh. Morung Maring, Chanthoi Aimol, TS Kanlun, Tongsin Willingson, T Jangkhongam Baite, S Tongpao Mate, Khupkholen Haokip, M Morungson Maring, Ch Meshil Maring, Gotinlam Gangte, T Cecilai Haokip and M Alen Kom.
(With PTI Inputs)