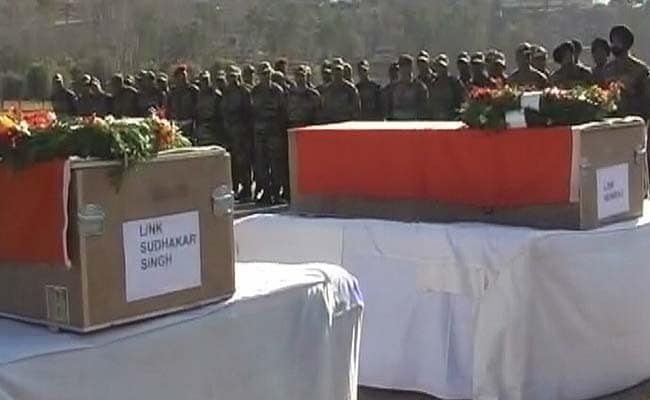 New Delhi:
The man responsible for the beheading of an Indian soldier in 2013, which became a flashpoint in India-Pakistan ties, was killed by security forces in Jammu and Kashmir this week, say sources.
Anwar Faiz, said to be a divisional commander of the terror outfit Lashkar-e-Taiba, was reportedly killed on Monday, July 13, at Rajouri in Jammu and Kashmir. He was identified, say army sources, through a video that was uploaded on social media soon after the beheading of Lance Naik Hemraj Singh on January 8, 2013.
Sources say Faiz was spotted trying to sneak into India with two more terrorists in Sangrila. He was killed in a joint operation by the Border Security Force and the army. Weapons like AK-47 rifles, Indian and Pakistan currency, mines, wire-cutters and mobiles were reportedly found near his body.
Army officers had earlier blamed Pakistani troops for the killing of Hemraj and another soldier, Sudhakar Singh. That incident and a series of ceasefire violations plunged India-Pakistan ties to a new low that year.
Five Indian soldiers were killed in an ambush in the same sector, in a joint attack by Pakistani Special Forces and terrorists in August that year.