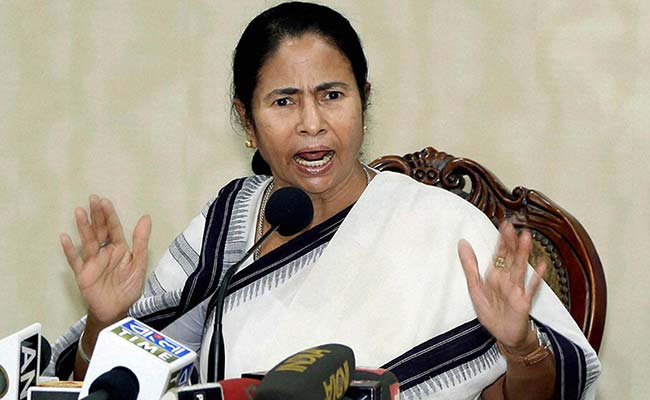 Kolkata:
West Bengal Chief Minister Mamata Banerjee on Sunday hit back at Prime Minister Narendra Modi for his charge that opposition parties were not treading the path of honesty, saying that the "most corrupt" people were talking about eradicating corruption.
"Demonetisation (has been) done only to help Modi babu and his close associates," Ms Banerjee said in retaliation for the Prime Minister's attack on opposition parties over corruption and disruption of Parliament due to protests against demonetisation.
"The most corrupt people are talking about removing corruption," she said, joining issue with PM Modi over his attack on the opposition parties earlier in the day.
Addressing BJP's Parivartan rally in election-bound Uttar Pradesh, PM Modi said the opposition parties never wanted to tread the path of honesty "but we will definitely win this fight against corruption".
"Parliament is not being allowed to function for 20 days. We are ready for debate (on demonetisation), but we are not being allowed to present our viewpoint by those very parties that have been discarded by the electorate," PM Modi said addressing the rally at Bahraich through mobile phone from Lucknow after his helicopter failed to land there due to poor visibility.
"Demonetisation has meant complete demolition of the Indian economy," Ms Banerjee said in a series of tweets, continuing her unrelenting attack against the Modi government over invalidation of Rs 1,000 and old Rs 500 notes.
"The arrogant and destructive attitude of this government is trying to destroy the world's largest democracy," the Trinamool Congress supremo said.
The BJP-led NDA government at the Centre has remained firm on demonetisation despite concerted criticism and protests by opposition parties and disruption of both houses of Parliament during the ongoing winter session of which only three days are left.