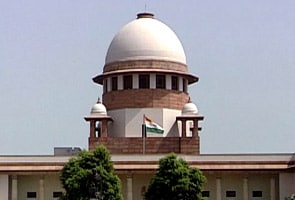 New Delhi:
BS Yeddyurappa is staring at another political crisis in the state.
The Supreme Court has delivered a verdict today that grants new legitimacy to those within the BJP who have been demanding that a new Chief Minister be appointed to replace Mr Yeddyurappa.
In October last year, Mr Yeddyurappa had to prove his government had not been reduced to a minority. The BJP was besieged by internal dissent and a group of MLAs wanted to vote against Mr Yeddyurappa. Ahead of the trust vote, the Speaker of the Assembly disqualified 16 MLAs - 11 from the BJP and five independents - under anti-defection laws. With their removal, Mr Yeddyurappa just about survived his vote of confidence.
The Supreme Court has revoked their disqualification. They will be allowed to attend the Assembly starting Monday. Karnataka Governer H R Bhardwaj has however, ruled out assembly session from Monday. Bhardwaj, who is currently in Delhi, said that he does not have the copy of the judgement.
" I will seek a copy of the judgement and study it," said Mr Bhardwaj adding that he would take a decision on things only after he reaches Bangalore on Monday.
The 16 MLAs had appealed to the Karnataka High Court against the Speaker's decision. When they lost their case, they brought their complaint to the Supreme Court.
For nearly two years, factions within the BJP in Karnataka have asked the party's leaders in Delhi to select a new head for the state government. Mr Yeddyurappa faces a slew of corruption cases - in different land deals, he allegedly favoured his family members, allowing companies linked to them to acquire land that was meant to be used for public projects.