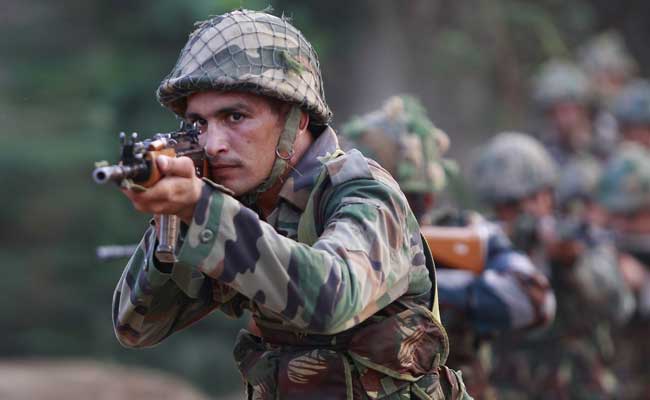 Highlights
Army fought Naga rebels along the India-Myanmar border
"Insurgent suffered large number of casualties," the army statement said
Army denied reports that its troops crossed the International Border
New Delhi:
The Indian Army fought members of Naga terror group NSCN-Khaplang along the India-Myanmar border in the early hours of the morning. In a statement, the army denied reports that its troops had crossed the International Border during the operation. However, NDTV has learned that in a hot pursuit scenario, crossing over the unmarked International Border is likely to have taken place. The area where the encounter took place is heavily forested.
The army's Eastern Command said in a statement that around 4.45 am, about a dozen soldiers engaged in a firefight with the terrorists. A large number of casualties were suffered by the insurgents but none by the soldiers, the statement said.
"A column of the Indian Army while operating along the Indo-Myanmar border was fired upon by unidentified insurgents. Our troops reacted swiftly and brought down heavy retaliatory fire on the insurgents. The insurgents then broke contract and fled," said the army statement.
Two years ago, the army had targeted terror camps just over the border with Myanmar in a rare strike that the government said showed its resolve to fight terrorism beyond the country's borders.
The raid was carried out in retaliation for the killing of 20 soldiers in an ambush in Manipur.
At the time, Union Minister Rajyavardhan Singh Rathore had confirmed the strike, saying the government had taken the bold step to target terror camps.
He also told NDTV it was a signal to neighbours that India will not tolerate terror attacks from across its borders.
"It is undoubtedly a message to all nations that harbour any intentions - be it the west or the specific country we went into right now. Even if there are groups within countries that harbour terror intentions, we will choose the time and the place of hitting them."
In surgical strikes against Pakistan a year ago, Indian Army soldiers had crossed the Line of Control and targeted terror staging areas.