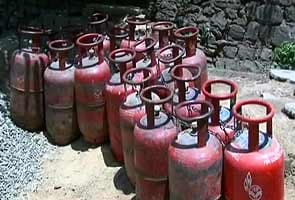 New Delhi:
With the national elections now barely a year away, and amid speculation of whether the government will last its full term, the Prime Minister has decided that the scheme to transfer social welfare money directly to the poor will be introduced in another 78 districts, starting July. The idea is that by the end of July, one-fifth of the country's needy will be covered by the policy, which the government hopes to use as a major vote-winner.
At a meeting that he chaired today, Dr Manmohan Singh also decided that the subsidy on cooking gas or LPG will be transferred directly to the bank accounts of beneficiaries in 20 districts by mid-May, with more areas being added gradually.
A statement from the Prime Minister's office said that eventually, "With the subsidy going directly, there will be only one price at which cylinders will be sold at a dealer's shop. This will eliminate all ghost connections and diversion of cylinders."
The Direct Cash Benefits Transfer policy, introduced in January, sees the poor receiving cash payments directly in their bank accounts for pensions and scholarships. The aim is to stop the vast leakage and siphoning of welfare schemes worth thousands of crores.
Eventually, the plan is for all subsidises on fuel, food and fertilizers to be deposited directly in the accounts of beneficiaries, using the Aadhar scheme, which assigns a unique biometric identity number to every citizen. Only those with a UID and a bank account are able to receive direct cash transfers from the government for their entitlements.
Aware of the impact it can have by placing money directly in the hands of voters, the government has framed a slogan for the scheme that reminds beneficiaries of the Congress. "Your money in your hands" is the tagline. The hand is the Congress party's symbol.
New states that will be covered by the scheme include Odisha, West Bengal, Uttar Pradesh and Bihar. So far, cash is being electronically transferred to poor families in Delhi and Rajasthan.
The Prime Minister warned today that the process of tracking and monitoring cash transfers was "unsatisfactory" and asked for better systems.