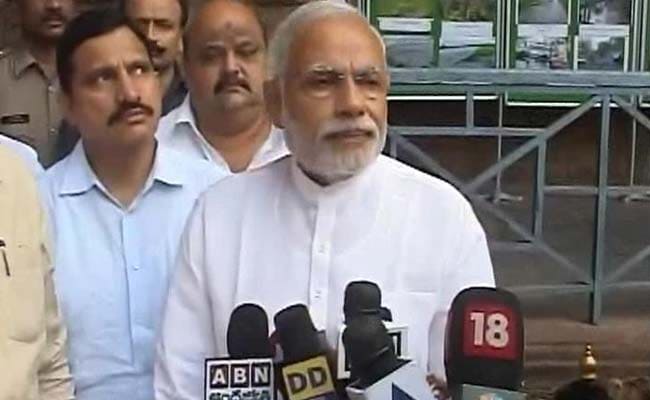 New Delhi:
Prime Minister Narendra Modi's government has reportedly decided to make a major political concession and include an opposition member on the panel that will select a Lokpal or the national anti-corruption ombudsman.
The BJP-led government, say sources, will amend the Lokpal law to allow the leader of the largest opposition party to be on the selection panel even if there is no Leader of Opposition in the Lok Sabha.
It had earlier said the opposition's seat on the panel would remain vacant as there is no recognized Leader of Opposition in the Lok Sabha.
The Congress, with 44 Lok Sabha members, is the largest opposition party, but could not make the cut as Leader of Opposition. Speaker Sumitra Mahajan says a party must have at least 55 members in the House to claim the post.
Sources say after questions raised by the Supreme Court, the government has decided to follow the Central Vigilance Commission and Right to Information Acts, which allow the largest opposition party to participate in the absence of a Leader of Opposition.
In August, the Supreme Court, responding to a petition on the delay in appointing the nine members of the Lokpal panel, said it was concerned about the absence of a Leader of Opposition who "conveys a voice different from the government" and is therefore crucial.
The judges pointed out that by law, the committee that selects the Lokpal's members must include the Leader of Opposition along with the Prime Minister and Chief Justice of India.
The law that creates the Lokpal was passed by Parliament in December. The need for an ombudsman to investigate corrupt government officials was championed by activist Anna Hazare and Arvind Kejriwal in 2012 in a high-profile movement which caught the imagination of middle class India.
Sources say the government has decided to bring another significant change in the anti-corruption law to make it mandatory only for an official to declare his wealth, not his family. It will also not be necessary for officers to declare their assets on a government website.