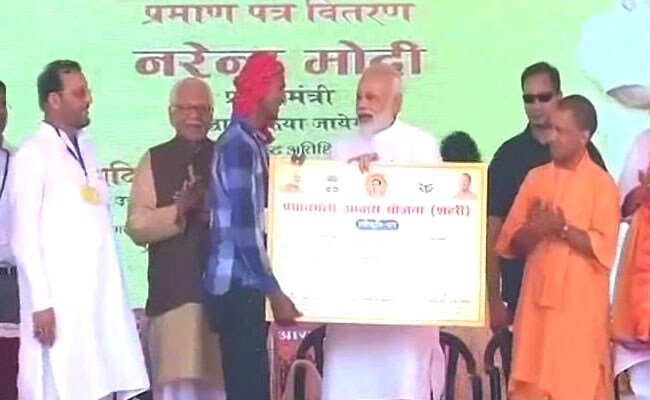 Prime Minister Narendra Modi inaugurated the 'Pashu Arogya Mela', a mega animal fair; a newly-constructed
gaushala
(cowshed); and laid the foundation for toilet units as part of his pet project, Swachh Bharat Abhiyaan, in Shahanshahpur on the second day of his visit to Varanasi. UP Chief Minister Yogi Adityanath was also part of the launch. PM Modi addressed a gathering of farmers.
Here are the live updates from Day 2 of PM Modi's visit to Varanasi:
'Aim to double farmers' income by 2022'
Prime Minister Narendra Modi said that as he has grown up in Gujarat, he knows the importance of cattle in a farmer's life and added that his government will help raise dairy production in UP the way it raised production in Gujarat. "It is our aim to double the income of farmers by 2022," he said.