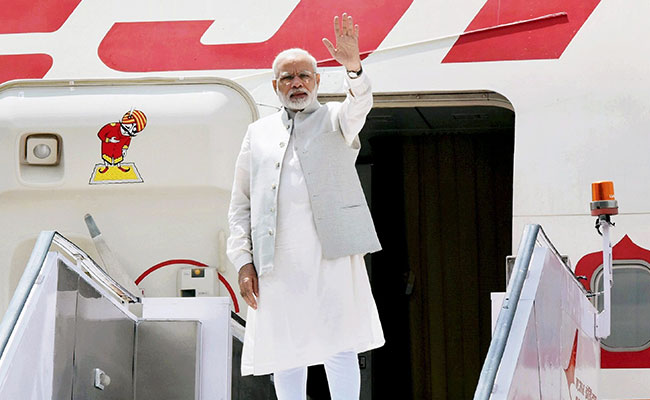 New Delhi:
Prime Minister Narendra Modi today arrived in China to attend the three-day BRICS Summit, which he hoped would support the agenda for a stronger partnership among the member countries, amid strain in Sino-India ties over a host of issues. In a statement yesterday, PM Modi said he was looking forward to productive discussions and positive outcomes at the BRICS (Brazil, Russia, India, China and South Africa) Summit in Xiamen city, building upon the results of last year's Goa Summit between him and Chinese President Xi Jinping. The visit comes days after India and China ended the 73-day-long Doklam standoff. A possible meeting between PM Modi and Xi Jinping on the margins of the BRICS Summit will be a major focus. India hosted the last BRICS Summit in Goa last year.
Here are the live updates from PM Modi's China visit:
BRICS Meets In Shadow Of North Korea Bombshell
BRICS was already struggling to live down doubts about its own cohesion that have spiked since nuclear-armed China and India engaged in a protracted standoff over Doklam.
They backed off last week -- perhaps to avoid ruining the summit -- but the issue remains tense and eyes will be on the interplay between PM Modi and Xi on Monday.