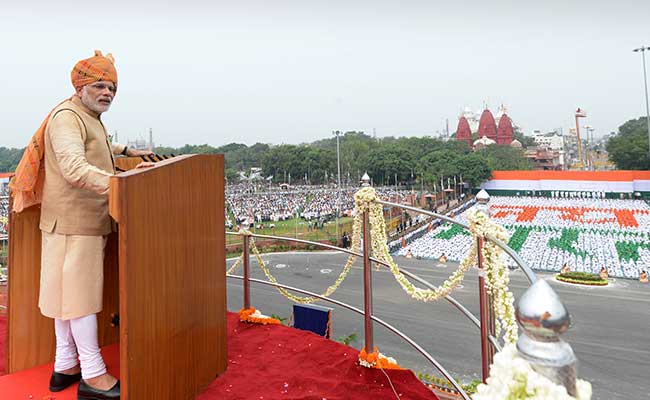 New Delhi:
Even as Prime Minister Narendra Modi laid stress on Swachh Bharat in his Independence Day speech, not many present at the ceremony at Red Fort seemed to have got the message as booklets and used water bottles were found strewn at the venue.
Guest seated at the venue were seen throwing leaflets and other things at the premises while on their way out.
"It is so disappointing that the Prime Minister is asking the entire nation to gear up to make the country clean, but at the same venue people are littering," said Ishani Sen, a resident of Greater Kailash.
However, some people were seen collecting their litter while exiting the venue.
"It is a historic moment when people from around the world are seeing us and the function is being attended by the delegates of several foreign countries and we left such an impression.
"Visitors should be more patient and should have carried the booklet with them instead of dumping them at the premises," said, Gaurav Joshi, who along with his friends ensured that their enclosure was clean when they left.
Many people at the function complained that there was no proper arrangement to collect the waste and even dustbins were not installed at the site.
"I could not find a dustbin so I had to carry the stuff back with me," said Priyanka Mehta, a Delhi University student.
Cops deployed at the venue said few dustbins were installed and were sanitized.
"The existing dustbins at the venue were sanitized before the function. To ensure that the dustbins do not get overloaded we prohibited visitors from bringing eatables. Concerned authorities will later clean the venue," a senior officer said.
Beside the premises of the function, litter could also be seen in the vicinity of the historic fort.
The Red Fort, a UNESCO World Heritage site, is one of the 25 Model Monuments (Adarsh Smarak) identified by the government.
Incidentally, all the three municipal corporations had started a special sanitation-cum-cleanliness drives ahead of Independence Day, which is still underway.