Patna:
Under a canopy awash in pink and purple at a five-star hotel in Patna, Lalu Yadav's
oldest son Tej Pratap Yadav
exchanged rings with his fiancee Aishwarya Roy.
This is the first big family event without patriarch Lalu Yadav, who is in jail for corruption. The former Bihar chief minister and Rashtriya Janata Dal (RJD) chief was convicted for misusing crores in government funds meant for cattle fodder when he was in power in the 1990s.
Today, his wife Rabri Devi, also a former chief minister, was in charge. Fitting, considering she arranged the match. Rabri Devi had famously told reporters that she wanted daughters-in-law who respect her in-laws, didn't go to the mall and ran the household well.
Tej Pratap and his younger brother Tejashwi Yadav both tweeted about missing their father.
"We really miss our father today. Especially because his eldest son is getting married. He will ask for parole for the wedding," tweeted Tejashwi, who has taken charge of the RJD. Tej Pratap simply posted: "Miss you papa."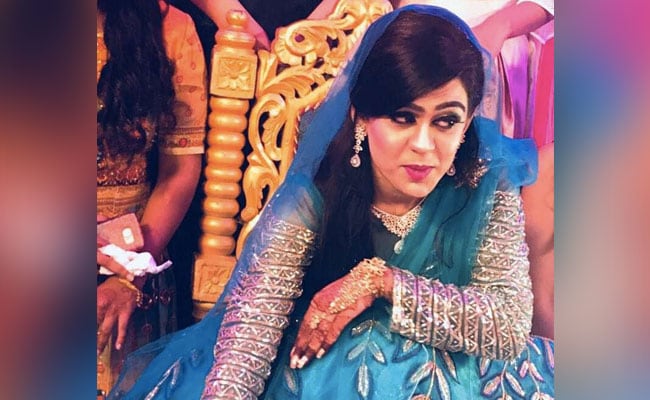 Lalu Yadav's sisters were among some 200 guests at the hotel. In the morning, cartloads of fruit baskets arrived at the Yadav home. Flowers were reportedly flown in from Delhi, Kolkata, Bengaluru and Pune.
Aishwarya Roy, a history graduate
, is the oldest daughter of six-time RJD lawmaker Chandrika Prasad Rai, a former minister. Her mother is a college professor. The wedding is expected next month.
Tej Pratap Yadav, the oldest of nine children, is a first-time lawmaker and was health minister until last July, when Nitish Kumar dumped the RJD and formed a new government with the BJP.
The young couple had recently met at the Patna airport when Tej Pratap was returning from Delhi after meeting his father - admitted to hospital from jail - and Aishwarya was flying to the capital. They sat in the VIP lounge and chatted.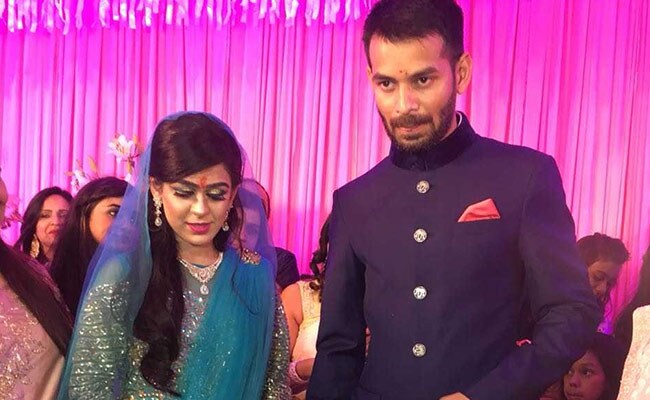 The wedding is likely to take place at the veterinary college grounds in Patna, at the same place where Deputy Chief Minister Sushil Modi's son was married after threats from Tej Pratap Yadav.
"
If I attend, I will enter his house and beat him up
. If I go to his son's marriage, I will expose him," Tej Pratap Yadav had threatened in November. He had later retracted the threat but Sushil Modi had by then shifted the venue.
Follow NDTV for latest election news and live coverage of assembly elections 2019 in Maharashtra and Haryana.
Subscribe to our YouTube channel, like us on Facebook or follow us on Twitter and Instagram for latest news and live news updates.