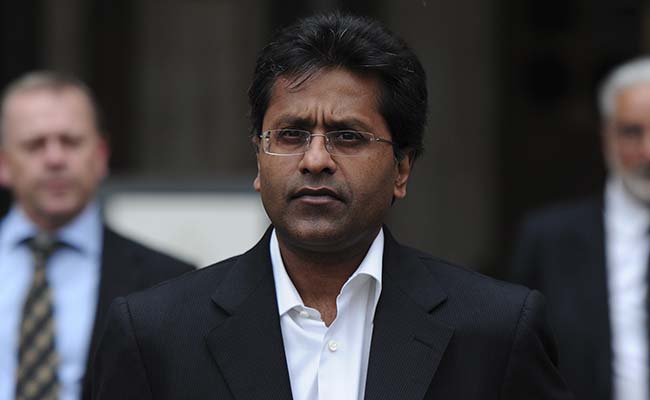 New Delhi:
The Congress today accused Prime Minister Narendra Modi of being "soft" on tainted cricket boss Lalit Modi, who is wanted in India in corruption cases related to the Indian Premier League or IPL that he launched.
In support of his allegation, the Congress's Kapil Sibal furnished what he claimed was an email sent by Lalit Modi in 2009 to an official of the Rajasthan Royals IPL franchise, promising that he was "very close" to Mr Modi, who was then Gujarat Chief Minister.
Mr Sibal read out from a sheaf of papers, "Shantanu Chari of Rajasthan Royals wrote to Lalit Modi, saying they wanted to work out a key relationship. Same day, Lalit Modi replied, 'I'm meeting Narendra Modi on Sunday. They will do what is needed. He is very close to me."
The Congress leader reeled off many dates, alleging that the then Gujarat Chief Minister and his close aide Amit Shah, who is now BJP chief, had as the president and vice-president of the state's cricket association facilitated a meeting between Lalit Modi and industrialist Gautam Adani.
"
Modi-Modi ki jugalbandi ka raaz kya hai
(what is the secret behind the Modi-Modi nexus)?" asked Mr Sibal, who is also a senior lawyer and had represented Lalit Modi's arch rival and former cricket board chief N Srinivasan.
The Congress has disrupted Parliament proceedings all through the ongoing Monsoon Session, demanding the resignation of External Affairs Minister Sushma Swaraj, alleging that she helped Lalit Modi get papers to travel out of England, where he now lives.
The chief Opposition party also wants the removal of Rajasthan Chief Minister Vasundhara Raje for her links with Lalit Modi, and has demanded that PM Modi "break his silence" on what is now being called 'Lalitgate.'
Lalit Modi now has an arrest warrant against him.