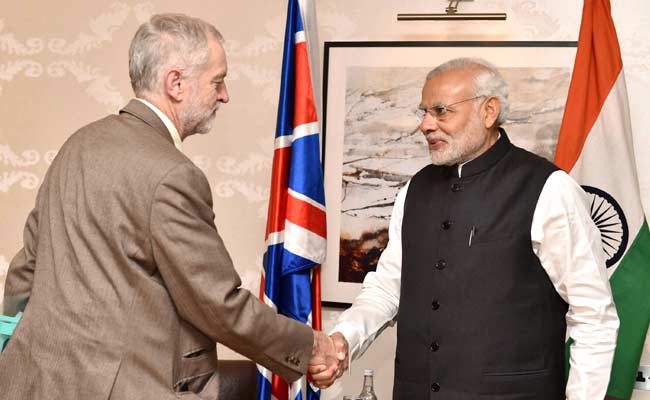 London:
Britain's opposition Labour Party leader Jeremy Corbyn today called on Prime Minister Narendra Modi on the final day of his maiden visit to the UK.
The Prime Minister's Office tweeted photographs of the two leaders shaking hands and then sitting for discussions.
Mr Corbyn, the 66-year-old socialist who was elected the leader of Labour Party in a landslide victory two months ago, is among 46 British MPs who have signed a parliamentary motion asking Prime Minister David Cameron to raise human rights issues with his Indian counterpart Mr Modi.
The outspoken extreme left-wing MP was not in the royal gallery when Mr Modi addressed the parliamentarians on Thursday.
Earlier, media reports citing party sources had said that Mr Corbyn will challenge Mr Modi on the rights issue.