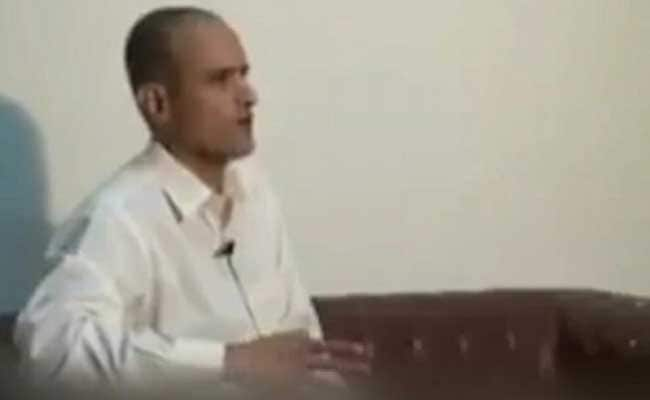 New Delhi:
Kulbhushan Jadhav, a former officer of the Indian Navy accused of being a spy by Pakistan, has been sentenced to death by a Pakistani military court. India has said it will be "pre-meditated murder" if Mr Jadhav is executed. New Delhi has denied Pakistan's allegation that Mr Jadhav is an agent of intel agency Research and Analysis Wing and was spying in Balochistan and Karachi. India said 13 times, Pakistan has turned down requests to meet Mr Jadhav.
Here are the top 10 developments:
India has summoned Pakistan High Commissioner Abdul Basit and issued a note of protest. New Delhi said it was not informed about the trial and Pakistan has not observed the basic norms of law and justice.

Kulbhushan Jadhav was arrested on March 3, 2016, allegedly from Balochistan.

India said he was a retired Naval officer who was running a business from Iran. A statement from the foreign ministry today said Mr Jadhav was "kidnapped last year from Iran and his presence in Pakistan has never been explained credibly".

In December, Pakistan media quoted its Foreign Affairs Advisor Sartaj Aziz as saying that the evidence against Kulbhushan Jadhav was "insufficient". Pakistan later denied the reports.

Referring to the episode, India's statement today read, "Senior Pakistani figures have themselves cast doubt about the adequacy of that evidence".

Last month, Sartaj Aziz told Pakistan's senate that the government would not extradite Mr Jadhav. A case was registered against him and he would be put on trial, Mr Aziz said.

On March 29, 2016, Pakistan Army released what it called a "confessional video" of Mr Jadhav, in which he is heard saying that he was working for RAW. In the video, Mr Jadhav is also heard saying that he was still with the Indian Navy and would retire in 2022.

New Delhi had dismissed the video, saying, "That the individual claims to make the statements of his own free will not only challenges credulity but clearly indicates tutoring".

In 1991, Pakistan had sentenced to death Indian national Sarabjit Singh, allegedly for spying and involvement in bomb blasts in Lahore and Multan in 1990, which killed 14 people.

Sarabjit Singh was arrested in August 1990 while crossing the international border in an inebriated state. While his hanging was stayed indefinitely in April 2009, he died four years later after an assault by prisoners in Lahore's Kot Lakhpat jail.