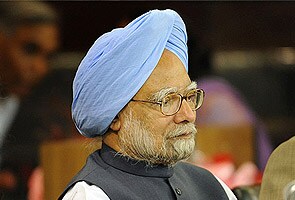 New Delhi:
The Union Cabinet is meeting today to discuss and approve amendments to the Lokpal bill, the proposed anti-corruption legislation that has seen much debate and sparring between the government and the opposition.
Key changes to the bill were proposed by a Select Committee of the Rajya Sabha. Most of them have been accepted by the government.
One of the amendments to the bill could be that states will now have to set up lokayuktas, or anti-corruption regulators, within a year of the Lokpal bill being passed. Political parties will also be brought under the Lokpal, but religious and charitable institutions could be exempted.
Some disagreements remain, such as the role and scope of the Central Bureau of Investigation.
The Lokpal bill has been passed in the Lok Sabha. It awaits clearance from the Rajya Sabha, where members have raised objections on several proposals. The Select Committee was set up to look into the recommendations of Rajya Sabha members. Once the Cabinet approves, the amendments will be put to vote in the upper House.
The government is facing a fresh wave of protests over Lokpal by social activist Anna Hazare, who says the bill is too weak to fight corruption and has been inordinately delayed.
Congress chief Sonia Gandhi has assured Mr Hazare that the Lokpal bill would be passed in the budget session of Parliament next month. But Mr Hazare says the Congress and its government have been giving such assurances for the past two years.