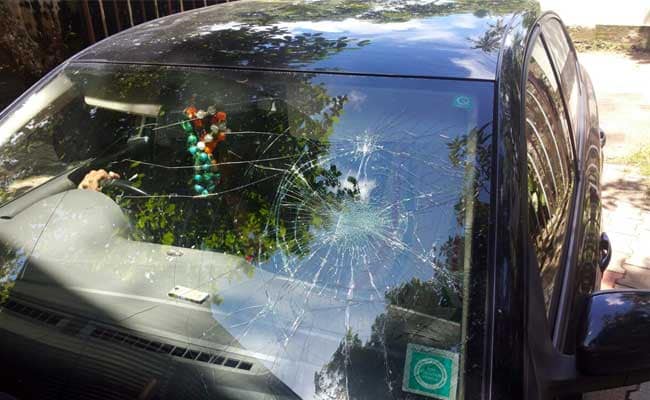 Alapuzha:
Social activist and author Rahul Easwar's car was today damaged and his path blocked by some students after he refused to lend support to a 'beef festival' being organised in various colleges in Kerala to protest against the Dadri lynching incident.
On the basis of a complaint filed by Mr Easwar, police registered a case against 25 students of Milad E Sherif Memorial College in Kayamkulam.
Mr Easwar had come to the college for delivering a lecture on 'cyber crime'. After his lecture, some students blocked his path and wanted him to support the 'beef festival', college principal Shaik Ahammed told PTI.
Some students closed the gate, raised slogans, and waved black flags at him, Mr Ahammed said.
Mr Easwar termed the incident as 'cultural fascism'.
"This is cultural fascism. This shows intolerance. They damaged my car stating I had not supported the beef festival," said Mr Easwar, who is the grandson of Kandararu Maheshwararu, senior supreme priest of Sabarimala, the hill shrine of Lord Ayappa.
"This is a wrong attitude and cannot be accepted," he said.
Mr Ahammed said he called Mr Easwar and apologised for the incident.