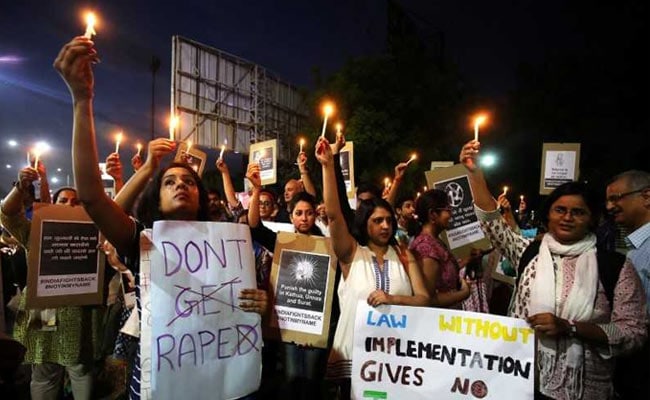 Jammu:
A man, who had provided his land for the burial of a minor girl brutally raped and killed in Kathua district of Jammu and Kashmir earlier this year, has claimed that a leader of a right-wing organisation was threatening him.
Mohammad Rafiq, from the nomadic Gujjar community, has filed a police complaint alleging that the Hindu Ekta Manch leader threatened and abused him to drive him out of the area.
"We have received a complaint from Mohmamad Rafiq claiming that he was threatened by Sarpanch Kant Kumar," a police official said. Mr Rafiq has alleged that Kant Kumar, a Manch leader, was threatening him to drive him out of the area.
The police official said they have found discrepancies in Mr Rafiq's complaint and were conducting a preliminary investigation into the matter before reaching any conclusion.
Mr Rafiq, a resident of Gujjar Basti Bandi, had provided his land for the burial of the eight-year-old girl found dead on January 17, a week after she had gone missing.
While a majority of the nomadic community migrated from Kathua as part of their annual movement during the summer season, Mr Rafiq and a few other families did not as they have built permanent residential structures in the area.
The Hindu Ekta Manch had organised a rally in support of the accused in the rape and murder case of the minor girl.