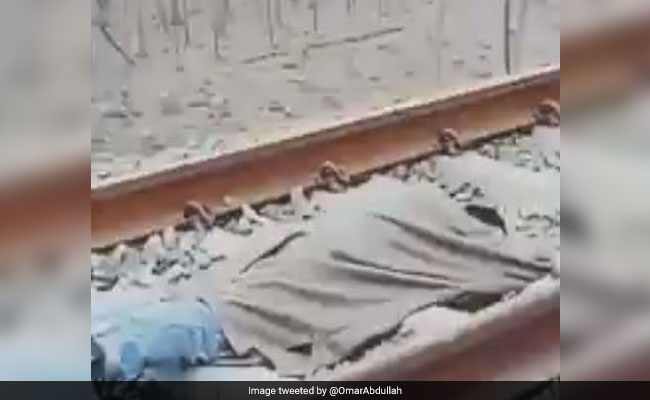 Srinagar:
The Kashmiri youth who performed a
dangerous stunt by lying flat on a track
as a train chugs over him, has apologised for his act which was deemed 'stupid' by former Jammu and Kashmir Chief Minister Omar Abdullah.
Realising the "stupidity" of his stunt after he was arrested, the youth on Wednesday wrote on social media: "I apologise to all the people who commented or shared my stupid stunt.
"I feel ashamed and I wouldn't repeat it. I want to say to the police to forgive me for my stupid stunt and free me from prison."
The youth, who belongs to south Kashmir's Bijbehara area, was arrested on Tuesday after the video of the stunt went viral two days back.
"We have arrested him. His act may incite other youths to perform this dangerous stunt," a police officer said.
Former Chief Minister Omar Abdullah also said he should be let off after counselling.
"Arresting him isn't the solution. He should be counselled and let off with a stern warning. Our prisons are too full of young men as it is and stupidity isn't a crime," Mr Abdullah tweeted.