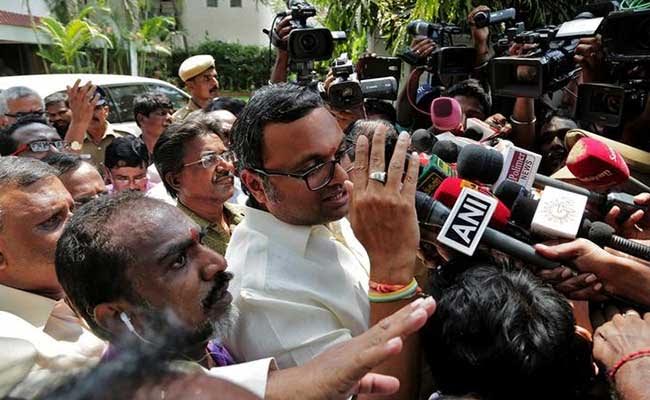 New Delhi:
In what comes as major relief for Karti Chidambaram, the son of former union minister P Chidambaram, the Madras High Court today stayed a 'look out' circular issued against him which would have prevented him from leaving the country.
The Congress leader, being probed in corruption and foreign exchange violation cases, had appealed to the court to get the circular cancelled, which was issued last week.
Investigating agencies ask the government to issue lookout circulars against suspects when they fear that the suspect may leave the country or try to evade the probe.
The circular implied that Karti Chidambaram would have had to keep the CBI and the Enforcement Directorate informed about his travel plans abroad. He would have been allowed to leave the country only on the approval of the investigators.
The businessman, who is also a Congress member, has denied any wrongdoing and says the allegations are politically motivated. As word about the lookout notice got around last week, Karti Chidambaram uploaded a picture on Twitter, with a message: "For all those "looking out for me".
Investigators have alleged that Karti Chidambaram has received kickbacks amounting to 3.5 crore in exchange for facilitating the breaking of foreign investment laws by a private company, the INX Media.
The company, which had approval only for foreign investment worth Rs. 4.62 crore, had raised around Rs. 305 crore. At the time, INX Media was run at the time by Peter Mukerjea and his wife Indrani Mukerjea, who are currently in jail allegedly for the murder of Indrani's daughter Sheena Bora.
The agency claims that Karti Chidambaram was facilitating approvals through his father's "influence in the finance ministry" while he was the minister.
The allegations have been denied by the former minister and his son Karti.