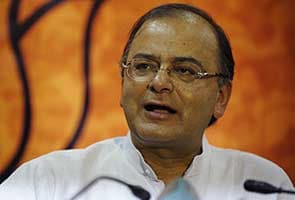 Bhubaneswar:
Senior Bharatiya Janata Party (BJP) leader Arun Jaitley has called for urgent reforms in the judiciary, saying the institution has failed in attracting the best talents.
Speaking at the BK Ray Memorial lecture in Bhubaneswar yesterday, Mr Jaitley said fewer people in judiciary are inclined to work as judges because of the increase in the income of lawyers who find commercial litigation in a post-liberalisation India more lucrative.
Mr Jaitley himself is a senior lawyer based in Delhi.
Though the BJP leader called the system of collegium effective, he felt the time to review the system has come since it is prone to favouritism when it comes to appointment of judges.
The collegium is a system under which appointments and transfers of judges are decided by a forum of the Chief Justice of India and the four senior-most judges of the Supreme Court.
In his address, the Rajya Sabha Opposition leader also favoured the creation of a National Judicial Commission to handle issues of accountability of the judiciary.