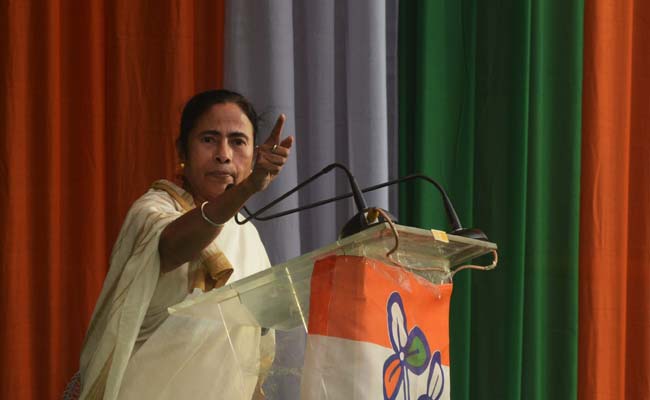 Kolkata:
Terming his joining the BJP a 'mistake', former Trinamool Congress or TMC minister Manjul Krishna Thakur today requested West Bengal Chief Minister Mamata Banerjee to forgive him and take him back into the party.
"Earlier I had applied to the party (TMC) leadership to take me back to the party fold. Just like any other normal human being I too commited a mistake and requested the party leadership to forgive me. Today, I met the speaker Biman Banerjee and party leader Partha Chatterjee," he told reporters.
Mr Thakur had in a letter to the TMC chief and West Bengal Chief Minister Mamata Banerjee last month accepted his 'mistake' of leaving the party and appealed to be taken back.
Asked whether he wanted to get his ministerial portfolio back, Mr Thakur said "I can't comment on this matter. I just want to return to my party and forget the mistakes. I want to work for the people. I had then taken the step after being misguided by BJP."
State BJP president Rahul Sinha refused to comment on the recent developments.
Mr Thakur had resigned as minister of refugee relief and rehabilitation department and along with his son Subrata had joined the BJP just ahead of the February 13 bypolls in Bongaon Lok Sabha seat.
Mr Manjul, who hails from Matua community - a vote bank which holds the sway in the Bongoan area, had then accused the TMC government and the party of functioning in a 'whimsical' way.
Later on, Subrata was given a BJP ticket to contest from the Bongaon seat against his aunt, the TMC candidate Mamata Bala Thakur.
Mamata Bala had registered a massive victory in Bongaon polls handing a humiliating defeat to the BJP and Subrata Thakur.