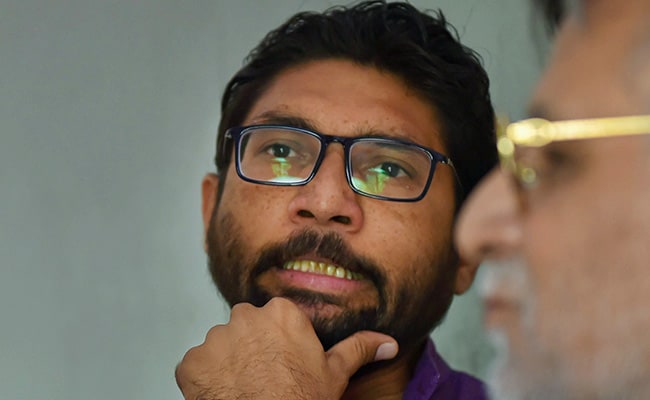 Ahmedabad:
Dalit leader and Independent lawmaker from Gujarat Jignesh Mevani today alleged that he had received a death threat from a person who identified himself as fugitive gangster Ravi Pujari.
The Vadgam legislator claimed that he has been receiving similar threats over the last two days and the latest came on his old mobile number, which is currently being used by his associate Kaushik Parmar.
According to Mr Parmar, he received a call from a person claiming to be Pujari, who asked him whether he had read the text message. Mr Mevani also tweeted:
Day 3, threat call continues from Ravi Pujari. Today again I received a threat call on my original number from a person introducing himself as Ravi Pujari frm Australia and also sent a text saying - "stop giving provocative speeches or will shot you. Umar Khalid is also in list"

- Jignesh Mevani (@jigneshmevani80) June 8, 2018
"He even said that student activist Umar Khalid is also on his hit list," Mr Parmar told PTI.
Mr Mevani claimed that this was the third death threat he had received in as many days. He also shared two phone numbers on Twitter.
Mr Parmar has informed the police in Banaskantha district about the latest alleged threat call. He had lodged a complaint about the first threat call on June 6.
"As we are already investigating the case after the FIR was registered on June 6, we will include this fresh incident in the ongoing probe," said Sub-Inspector R P Zala.
On June 6, Mr Parmar, who manages Jignesh Mevani's office in Vadgam and carries a mobile phone with the MLA's old number, lodged a complaint that a person who identified himself as "Rajvir Mishra" called him and threatened to shoot Mr Mevani.
Yesterday, Mr Parmar claimed that someone called from the same number again and threatened that Mr Mevani should "get ready to pay the price".