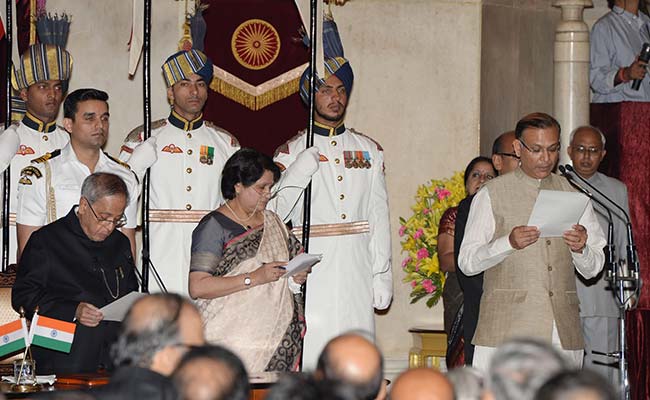 New Delhi:
Indian Institute of Technology (IIT-Delhi) and Harvard Business School alumnus Jayant Sinha today took charge as Minister of State in the Finance Ministry.
Mr Sinha was briefed by senior officials in the Ministry soon after taking charge. He assumes office at a time when the ministry is preparing the Budget for 2015-16.
The 51-year-old, whose father Yashwant Sinha served as Finance Minister in the earlier National Democratic Alliance (NDA) government, was among the 21 ministers who took oath yesterday at Rashtrapati Bhawan. Mr Sinha was elected to the Lok Sabha in May this year from Hazaribagh in Jharkhand.
Prime Minister Narendra Modi yesterday expanded his council of ministers as the government looks to kick-start the economy with new reforms.
Mr Sinha's career has seen him work as an investment fund manager and management consultant. He was also at one time a partner at McKinsey.