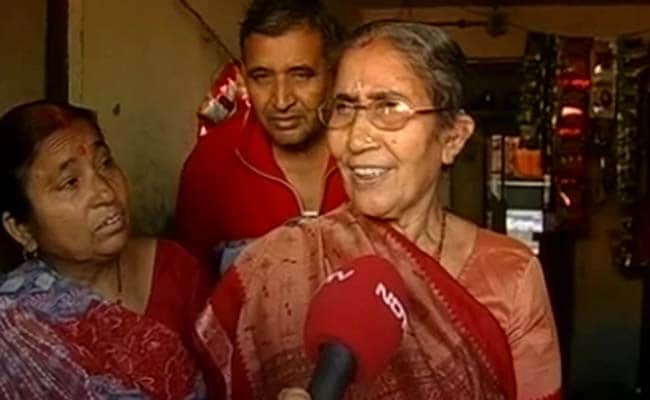 Four months after she was denied information on her security cover, Prime Minister Narendra Modi's wife Jashodaben has filed a second appeal under the Right To Information or RTI Act seeking details on the matter.
Jashodaben, along with her advocate Sandip Modi, filed the second appeal with the State Information Commissioner or SIC in Gandhinagar.
In November 2014, she had filed an RTI application with Mehsana police seeking clarity on the security cover given to her and wanted to know what she is entitled to.
Jashodaben had also sought certified copies of the actual orders passed by the government with regard to the security cover given to her as per the protocol.
She had also demanded information about the laws and related provisions in the Indian Constitution about security cover given to a the wife of prime minister.
However, Mehsana District Police had denied her information on December 27 under RTI stating that all her queries were related to Local Intelligence Bureau (LIB), which is exempted under the RTI Act.
Following this, she had filed an appeal before the District Police Superintendent JR Mothalia in January 2015, which was also rejected.
Jashodaben lives with her brother Ashok Modi at Unjha town of Mehsana district. After PM Modi was sworn-in as Prime Minister on May 26 last she has been given security by Mehsana police.
Mehsana police has deployed ten policemen, including armed guards, for her security. They work in two shifts, five each in one shift.
In her RTI query, she has expressed unhappiness about the current security set-up, where her guards travel in government vehicles like cars, while despite being a PM's wife she has to travel in public transport.
Jashodaben has noted that late Prime Minister Indira Gandhi was killed by her own bodyguards and that she felt scared of her guards. She asked the government to make it compulsory for each guard to produce copy of deployment order.