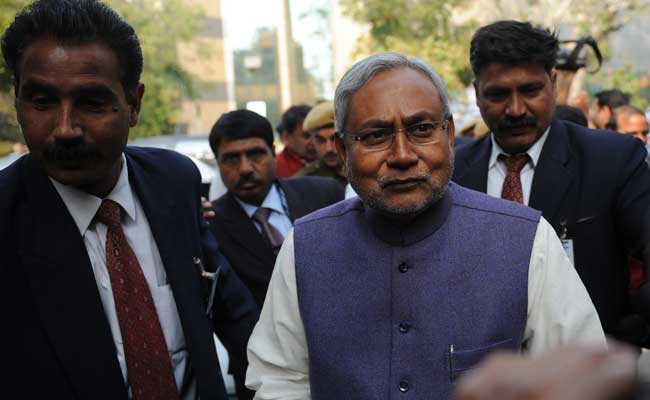 New Delhi:
Janata Dal (U) today alleged BJP was trying to "bribe" voters ahead of Bihar assembly polls by distributing sarees and 'gamchas' and his party along with Congress and constituents of Janata Parivar will take up the matter with the Election Commission.
Terming this as the costliest poll ever in the state,JD (U) MP KC Tyagi claimed over 100 businessmen from Gujarat have been given the responsibility of collecting over 20 lakh sarees, gamchas and skull caps for distribution to voters.
Mr Tyagi claimed around Rs 15-18 crore are being spent on Prime Minister Narendra Modi's Muzzaffarpur rally on July 25.
"Around 100 Gujarati businessmen have been given the responsibility to collect over 20 lakh sarees by Bihar election co-convenor CR Patil, an MP from Gujarat. Each saree costs between Rs 500 to Rs 150.
"This is nothing but a pre-election political bribe. Narendra Modi and Amit Shah (BJP president) are aware that if they lose the Bihar polls, then it will be a loss of face for them, so they are trying to win the polls by all means.
"JD (U), Congress, RJD and Janata Parivar parties have sought time from the Election Commission and we will report this matter to the poll watchdog," Mr Tyagi told reporters.
He claimed government exempted diamond and gold merchants of customs and excise duty and questioned whether it was a "pay-back time."
The JD (U) leader further said while the Prime Minister will inagurate five projects, not a single of these has been inititiated by him.
"We have been demanding a special status for Bihar from the then UPA government and now the NDA. None of these projects has been initiated by Modi government. They are either by UPA government or by Nitish Kumar when he was a minister at the Centre," Mr Tyagi said.
He said while the PM inagurates the projects, name of the Bihar Chief Minister Nitish Kumar would be missing from the plaque.
"Is this act a new definition of cooperative fedralism?" Mr Tyagi said.