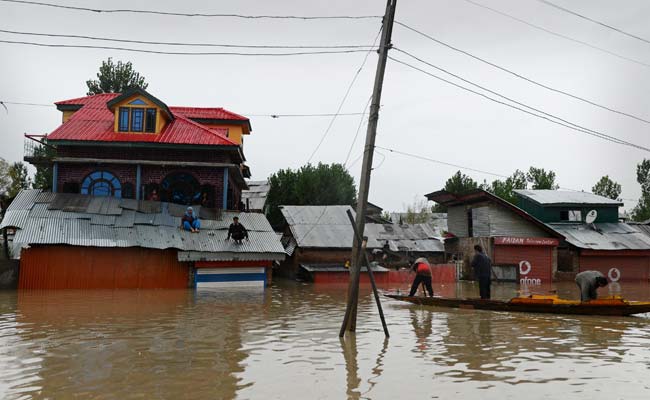 New Delhi:
Thanks to distress calls received on social media applications such as WhatsApp and Facebook, the Army has been able to save a nine-month pregnant woman stranded on the third floor of a building in a locality in Srinagar marooned in 12-13 feet water.
After successfully using these applications in reaching out to the stranded people, the Army is also in discussion with Google to launch an application to help people get the whereabouts of their relatives and friends.
"We received a message yesterday on our Facebook page from one woman Moriam Neesa who requested us to save her nine-month pregnant sister who was stuck in a house Farooq Colony in Jawahar Nagar in Srinagar," Army's Additional Director General (Public Information) Major General Shuakeen Chauhan said.
"After that, we passed on the message to the local formations in Srinagar directing them to help the lady who was stranded along with 20 people, including two babies," he said.
"We also assured the lady that the particular locality was heavily flooded but our teams will still go there to carry out the rescue effort," Mr Chauhan said.
Today morning, the Army received a 'thank you' message from the woman who had informed us about the pregnant woman, he said.
The Army headquarters is forwarding all the distress messages received by it on its website, Facebook page and Twitter handle to a WhatsApp group including senior commanders in the Northern Command from where troops on ground are being directed to help the people in stress.
The WhatsApp group includes senior commanders of the Srinagar-based 15 Corps and Nagrota-based 16 Corps along with the units in field areas, Army officials said.