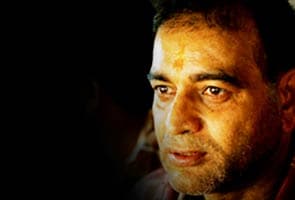 New Delhi:
India's deadliest poacher, Sansar Chand, the man said to be single-handedly responsible for the missing tigers of the Sariska wildlife sanctuary in Rajasthan, is all set to walk out of jail.
A Delhi court today refused to slap a stringent anti-organized crime law against Sansar Chand, which would have been the only hurdle towards his bail. The 55-year-old, who has been in jail since 2005, could be out as early as this weekend.
Accused of killing over 200 tigers besides thousands of other wildlife species, Chand argued against being charged under the Maharashtra Control of Organised Crime Act (MCOCA) on technical grounds.
The court said a MCOCA case cannot apply against Sansar Chand as it was filed as a supplementary charge.
Chand had already secured bail in other cases under the Wildlife Act. Two other alleged poachers arrested along with him, had been freed on bail a few years ago.
Arrested by the Delhi police in a dramatic, top secret swoop codenamed 'Operation Murari Lal', Sansar Chand was accused in at least 50 cases of killing and cruelty to animals, but thanks to shoddy investigations and the poacher's ability to hoodwink the police, only one case could be proved conclusively.
Chand and dozens of his associates and relatives were held responsible for the killing of tigers and leopards at Sariska, which wiped out big cats from the world renowned reserve. But despite being caught over a dozen times, the first time in 1974 when he was just 18, Chand always managed to get away.
Known to have joined the trade at 13, Sansar Chand mostly operated from the crowded Sadar Bazar market in the capital, not far from where he was finally arrested.
In 2010, the top court had slammed Sansar Chand in the strongest terms for challenging his conviction, saying: "You are selling the skin of tigers and leopards. Tomorrow, you would sell even human skin."