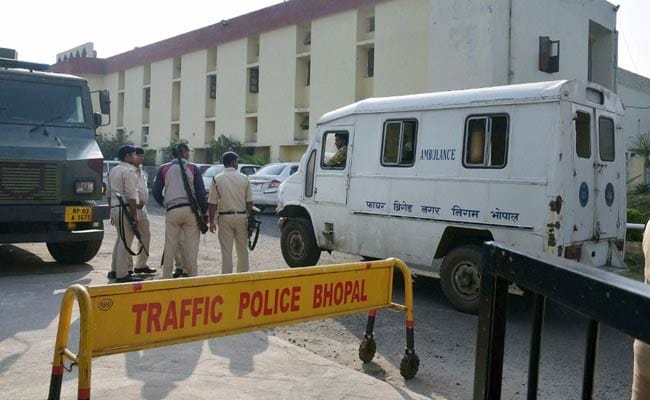 Bhopal:
The lawyer of the eight SIMI terror-accused killed in an encounter by the Madhya Pradesh police has demanded a CBI investigation alleging that their jailbreak hours before they were killed was a set-up.
Here are the top 10 updates in this story:
The lawyer Parvez Alam has questioned the police's claim that the prisoners scaled multiple high walls and opened doors at the high security Bhopal Central Jail with keys fashioned out of toothbrushes.

He said the families of the eight men, who belonged to the banned Student Islamic Movement of India or SIMI, will approach the Madhya Pradesh High Court seeking a CBI inquiry into their killing by the police, which they allege was "cold-blooded murder".

The Madhya Pradesh government has made it clear that the elite National Investigation Agency or NIA will investigate only the jailbreak and not the killing of the prisoners.

That investigation will be conducted by a special team of the Madhya Pradesh police, the state's home minister Bhupinder Singh has said.

Mr Singh told NDTV that the eight SIMI men "were planning a huge terror attack" and that a "big network" made their jailbreak possible.

"If such terrorists had managed to escape, it would have been a great threat to national security. The Madhya Pradesh Police managed to trace and kill them in a short time," the minister said.

The National Human Rights Commission or NHRC has demanded an explanation from the Madhya Pradesh government of Shivraj Singh Chouhan as well as the state police after a series of videos seemed to show the prisoners being killed at close range and without any signs of a shootout.

The videos, Mr Alam said, "show the police and ATS firing. There is no evidence that the accused fired." (NDTV cannot verify the authenticity of these videos).

The police have said that the eight men were chased down and killed in an encounter hours after they escaped from the high-security jail where they had slit the throat of a security guard and scaled the wall using bedsheets deep in the night.

SIMI, accused of carrying out several attacks and having links with Pakistan-based terror groups, was banned in 2001 after the 9/11 attacks.