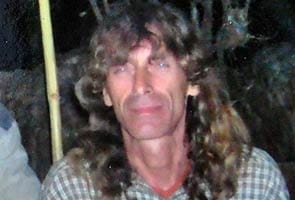 Bhubaneswar:
There is no word yet on the kidnapped Italians who are being held hostage by the Maoists in Odisha's Kandhamal district. One of the two abducted men, Boscusco Paolo, has been visiting Odisha since 1999 and runs a travel agency in Puri that takes foreign tourists on tribal tours. The other, Clandio Colangilo, is a tourist. The two were kidnapped from the Kandhmal-Ganjam border.
Santosh Maharana, a local who was also kidnapped by the Maoists along with the Italian men, has been released. He said that the kidnapping took place on March 14th.
Maharana, an employee of the Odisha Adventure Trekking, a small travel agency run by Paolo, said the Maoists took them to a forest where they had to spend three days. They were all treated well and given good food.
"They just told us that we are releasing you and will soon release them too," he said.
The Maoists say the duo were taking objectionable pictures of tribal women. Late Saturday night, the Maoists sent an audio message to NDTV claiming responsibility.
"We have arrested two Italian tourists who like hundreds of foreign tourists ... treat the local people as monkeys and objects of ridicule. This is against humanity and we want the people at large to rise against this," the Maoists said in the audio message.
The state government, which had managed to get the Malkangiri Collector Vineel Krishna released after nine days of high drama last year in February, called for a crisis meeting. "The state government has expressed willingness to hold talks with Maoists who have, however, not named any mediators nor spelt out their demands," said UN Behera, Home Secretary, Odisha.
A Maoist source said on Sunday that the Maoists will not appoint mediators this time because in the abduction case of the Collector, the state government did not honour its promises. The Maoists say that the state must prove their credibility by ordering an immediate halt to combing operations and by releasing three people from jail - Gananath Patra, Sabyasachi's wife Subhashree Panda and Ashutosh Soren.
The Maoists also want the state government to act on the 13-point charter of demands, which include the long-standing demands like the release of political prisoners and the halt to Operation Greenhunt.
Condemning the incident, Chief Minister Naveen Patnaik yesterday said, "The state government is ready to hold dialogue with Maoists within the ambit of law." He also made an appeal for their release.
Even though this incident does not impinge on the diplomatic relationship, the incident is being played in a big way by the Italian media. Italian Consul General Jeol Melchiori reached Bhubaneswar yesterday. "I had a discussion with the Chief Secretary. We hope that we will find the solution as soon as possible. This is an unfortunate incident and the Chief Minister has appealed to the other side. This appeal is very important for the negotiation," said the Consul General.