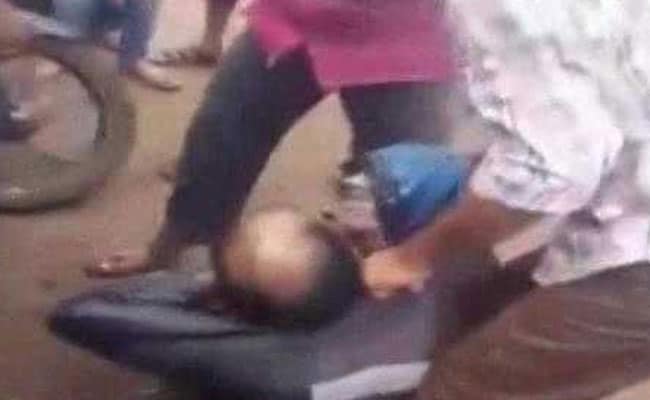 Highlights
Action will be taken against BJP worker for carrying beef: Police
Video of assault on Mr Shaha had been widely circulated on social media
PM Modi has asked states to take action against cow vigilantes
Nagpur:
A BJP worker who was beaten up by alleged cow vigilantes in Maharashtra's Nagpur district on Wednesday, had beef in his possession, the police have said. Salim Shah, 34, was arrested after forensic tests confirmed that the meat he was carrying was beef, which is banned in Maharashtra, news agency Press Trust of India reported. He has been sent to police custody for a day.
Mr Shaha has denied that he was carrying beef. "It wasn't beef but mutton, I told them, but they still beat me... What happened with me was wrong, those who beat me should be punished," he had said. His family has contended that he might not have known that the meat was beef.
A member of the BJP's Katol unit, Mr Shaha had been attacked by a group of men last Wednesday while he was on his way home. The men had stopped his motorcycle near a bus stop in Bharsingi village, suspecting that he was carrying beef. A video of him being kicked and punched and dragged on the road had been widely circulated on social media.
The police, which found him unconscious on the road and took him to a hospital, have arrested four persons for the attack.
The chief of BJP's Nagpur (rural) unit, Rajiv Potdar, said he was shocked to learn that Mr Shaha was carrying beef. "He would be dismissed from the party," he was quoted as saying by PTI. He, however, added that while legal action will be taken against the party worker, "people must not take law in their own hands and resort to violence in such cases".
While the party called it a "stray" episode, its ally Shiv Sena and others, including the opposition Congress and NCP, have condemned the incident.
The attack came days after Prime Minister Narendra Modi issued a warning to cow vigilantes, saying the violence they perpetrate is unacceptable.
"Killing people in the name of Gau Bhakti is not acceptable. No person in this nation has the right to take the law in his or her own hands in this country," PM Modi had said last month, days after a 16-year-old, Junaid Khan, was stabbed to death on a train in Haryana.
While the police said the violence had started after a quarrel over seats, the teen, his brother and friends had allegedly been called 'beef-eaters' by their attackers.