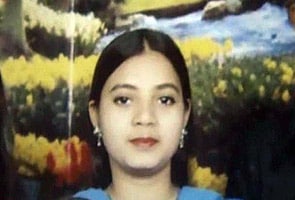 New Delhi:
Bearing out the version of Gujarat Police, American-born Lashker-e-Toiba terrorist David Headley has claimed before NIA sleuths that Ishrat Jahan, a Mumbai girl killed in a police encounter in Ahmedabad, was a suicide bomber of the outfit.
Official sources said that Headley shared this information with the four-member team comprising officials from National Investigation Agency and Law Department during their visit to Chicago in the US.
The girl, whose death had sparked a major controversy, was alleged to be a member of Lashker's suicide squad who had been inducted by top LeT operative Muzamil.
Headley's information corroborates the stand of Gujarat Police and the Centre. The encounter had run into controversy after Jahan's family claimed that she was just a student and filed an appeal in the court. Gujarat Police had claimed that the terrorists were in the state to attack Chief Minister Narendra Modi.
Sources said Headley's reconnaissance missions for Lashkar in India started in 2006.
Jahan was killed along with Javed Sheikh alias Pranesh Pillai and two Pakistani nationals - Amjad Ali and Jishan Johar Abdul Ghani - on June 15, 2004.
As per police records, they were intercepted on the outskirts of Ahmedabad, travelling in a car. When they were confronted, an encounter ensued in which all were shot dead.
Ishrat's mother Shamima Kausar in her petition to Gujarat High Court had claimed that her daughter was working as a saleswoman for Sheikh's perfumes business.