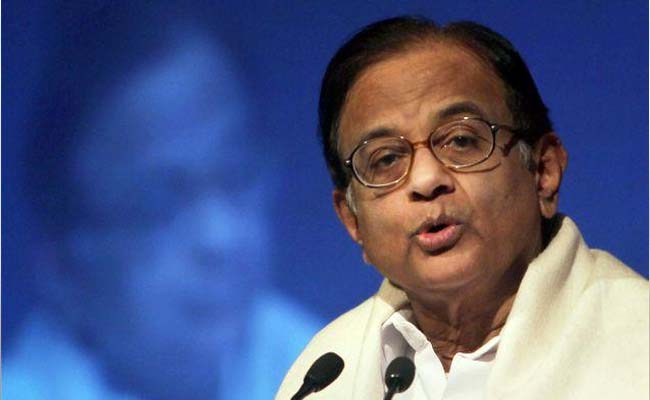 New Delhi:
Under fire from the Bharatiya Janata Party (BJP) over the Ishrat Jahan case, former Union home minister P Chidambaram today said the ruling party is "only trying to divert attention from the real issue by raising the affidavit controversy".
He also said the affidavits were not signed by him but the then under secretary.
"The affidavit controversy is only to divert attention from the real issue in the Ishrat Jahan case. Real issue is whether there was a fake encounter and whether four people already in custody were killed in that fake encounter," Mr Chidambaram tweeted.
'"Coming to the affidavits, the home minister does not sign affidavits. It is signed by an under secretary," he added.
He also said that he had no recollection of seeing the first affidavit.
"Although I have no recollection of seeing the first affidavit, let us presume that I did. Then came the report of Magistrate SP Tamang," he wrote.
"This report caused an uproar and there was demand mainly from Gujarat that government of India should clarify or dispel misinterpretation being placed on the first affidavit. This is why a second, short affidavit was filed," he added.
However, according to media reports, Mr Chidambaram had signed the first affidavit, which declared Ishrat and three others as terrorists, but all the four were later given a clean chit after major changes were made in the second affidavit.
Ishrat Jahan and her three alleged associates, Pranesh Gopinath Pilai, Amjad Ali and Jishan Johar, were killed by Gujarat Police in an allegedly staged shootout near Ahmedabad on June 15, 2004.
Gujarat Police had described the four as Pakistani-controlled terrorists who came from Jammu and Kashmir to assassinate Mr Narendra Modi, who was then the chief minister of Gujarat.
In February this year, Lashkar-e-Taiba (LeT) operative David Headley told a Mumbai court that Ishrat Jahan was a member of the Pakistan-based terror group.