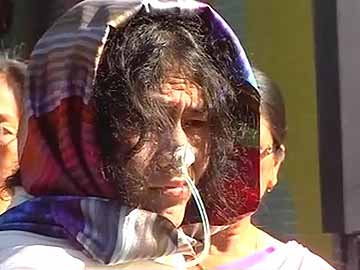 Imphal:
Irom Sharmila's hunger strike in Manipur has entered its 14th year today. Sharmila has been on a hunger strike since November 04, 2000 in Manipur's capital Imphal, demanding the repeal of the Armed Forces Special Powers Act or AFSPA in the state and other disturbed areas across the country. AFSPA gives troops in conflict areas the right to shoot to kill suspected rebels without fear of possible prosecution and to arrest suspected militants without a warrant.
Sharmila's fast began 14years ago, a few days after 10 people were shot in the Malom town in Manipur's Imphal valley, allegedly by the Assam Rifles. The incident came to be known as the 'Malon Massacre.' Local papers later published graphic pictures of those killed, which included a 62-year-old woman and an 18-year-old National Bravery Award Winner.
Three days after she began her strike, Sharmila was arrested by the Manipur Police and charged with 'attempt to suicide'. Since then, the 41-year-old has been in judicial custody in Manipur and force fed through a tube in her nose.
Under law, she has to be released once a year to see if she will start eating. When she doesn't, she is taken back into custody and force fed.
The army opposes any weakening of AFSPA, saying it needs extraordinary powers to deal with insurgents. The law prohibits soldiers from being prosecuted for alleged rights violations unless granted express permission from the Centre.