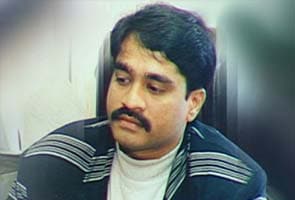 New Delhi:
The Delhi Police today named underworld don Dawood Ibrahim and his aide Chhota Shakeel as co-accused in the Indian Premier League (IPL)
spot-fixing
case and invoked provisions of the stringent Maharashtra Control of Organised Crime Act (MCOCA) against them and their syndicate. The Delhi Police today also told a trial court that Dawood's syndicate controls gambling in India through hawala channels and also fixes the rates of gambling.
Provisions of MCOCA have also been invoked against Test cricketer
Shanthakumaram Sreesanth
and 26 others arrested in the IPL spot-fixing case by the Delhi Police, which told a trial court today that there is now evidence to prove the involvement of organised crime syndicates.
Sreesanth and other accused will stay in jail till June 18. They have put in a fresh application for bail since their plea was considered infructuous by the court. The court is, however, yet to decide on whether to charge them under MCOCA and begin trial. If they are charged under the stringent law, getting bail will become even more difficult.
Police sources allege that investigators have established direct links between some bookies arrested in the case and the Mumbai underworld and their bosses abroad, including don Dawood Ibrahim's men like Chhota Shakeel.
In court, the police said that while betting and spot-fixing in the IPL is controlled from abroad, the money is generated in India and is then funneled out.
The cricketers arrested in the case, the sources said, were being charged by association, but the cops will have to prove that they had links with organised crime syndicates before they can be tried under provisions of MCOCA.
The police have also charged 25 other people named in the case, but allegedly on the run, under MCOCA, a controversial Act enacted by the Maharashtra government in 1994. It is invoked in cases where the involvement of organised crime syndicates is suspected.