Highlights
Let's talk about the importance of 'eating like a yogi'
If you eat like a yogi then you will never have to face ailments again
A yogic diet is not a set of rules that applies to one and all
In the wake of the 3rd annual International Yoga Day, let's talk about the importance of 'eating like a yogi' to achieve a lifestyle that is healthy and builds up your defense against seasonal changes and infections. They say if you eat like a yogi then you will never have to face ailments again, you would radiate good health that is not only enviable but long-lasting as well. To understand the concept of yogic diet, let us delve deeper into the topic. Taking a cue from the popular saying, 'you are what you eat', this yoga day, we tried demystifying the concept of a yogic diet and how all of us can incorporate minor changes in our diet to achieve better health.
A yogic diet is not a set of rules that applies to one and all. It is a scientific division of everyday food items into three broad categories - Rajas, Tamsic and Satvic. These foods are then appropriated and assigned to human body types as per their prakriti - Vata, Pitta or Kapha. According to Ayurveda, a diet should be tailor-made keeping in mind the prakriti of an individual and food items that suit his/her prakriti. While staunch believers follow strict discipline with respect to their daily routine and diet, others can easily benefit just by following the basic tenets of a yogi's routine. Some of the most essential aspects of a yogic diet are also the ones that can easily be followed in our everyday routine without much fuss or hassle. This yoga day, we jot down top 5 such things that you must keep in mind:
1. Switch to satvic
Satvic is any type of food that is not heavy on the digestion and is easy to digest. Jau or barley is excellent to include in your diet. Rajasic or Tamsic foods are the ones that can induce laziness, slow down digestion and promote weight gain. Non-vegetarian items are therefore not recommended in a yogic diet except for people living in acute cold climates. "Rajasic and Tamsic foods put your body in a hyperactive mode. Foods that produce lot of heat in the body are therefore off the charts for those who follow the yogic diet," shared Yogacharya Anoop, Chaitanya Foundation.
2. Depend less on refrigeration
It is always better to cook fresh food and consume it as soon as possible. "Refrigeration process turns Satvic food to Rajasic. Re-heating or using last night's food the next day is a strict no in the yogic diet," noted Yogi Anoop.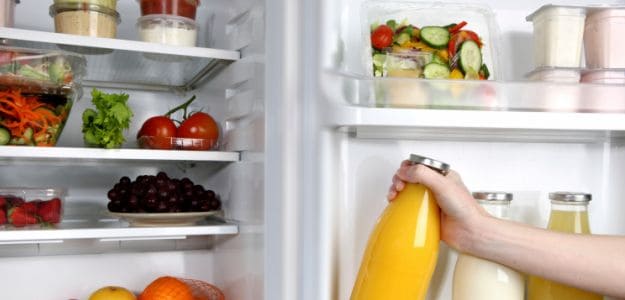 3. Space out your meals
If you sleep for 6-7 hours you should also have meals every 6-7 hours. Eat within two hours of getting up and do not eat anything for at least 2 hours before you plan to turn in. Chew your food properly, let it mix with saliva and relish it. Refrain from eating anything after 8pm, light fluids are allowed.
4. Follow the sun
Up your diet with the sun; increase your intake as the course of the sun reaches its peak and start taking it light as the sun begins to set. Sun affects our digestion, so it is better to let the digestive system work the most while the sun is up. Go light after the sunset. As the environment cools down, so does our body and digestion becomes sluggish.

(Also Read: Know Your Prakriti: Are You Vata, Pitta or Kapha?)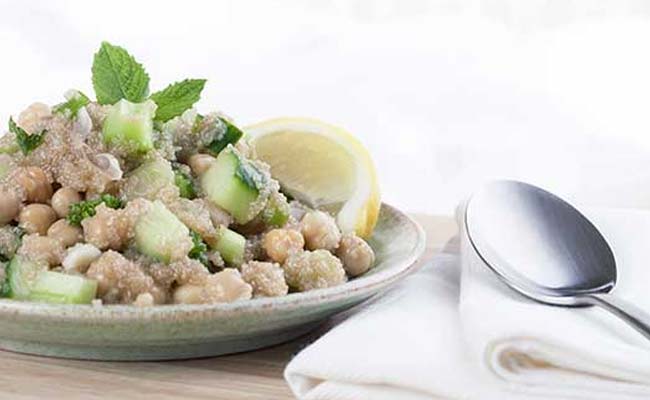 5. Eat according to your prakriti
It is important to understand which of the three constitutions your body falls into. You will then have to chart your daily diet accordingly. Vata dominated people should not have excess of potatoes, colocassia or sweet potatoes. "Fire dominated people can tolerate non-vegetarian food as they can digest it well. Similarly, Kapha dominated people should not go overboard with any food items that can trigger flu, cough and congestion. Milk on an empty stomach is a strict no for kapha dominated people," concluded Yogacharya.
It is therefore extremely important to know your prakriti and eat accordingly. A blend of yoga postures practiced regularly will help boost stamina, up metabolism, maintain weight and rev up your vitality.


Wishing everyone a very happy yoga day.
Get the latest election news, live updates and election schedule for Lok Sabha Elections 2019 on ndtv.com/elections. Like us on Facebook or follow us on Twitter and Instagram for updates from each of the 543 parliamentary seats for the 2019 Indian general elections. Election results will be out on May 23.