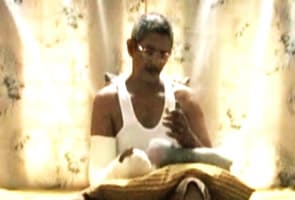 Kochi:
In some relief for the Kerala lecturer, the government has transferred four cases, including the one of the lecturer's, against the radical group Popular Front of India (PFI) to the Internal Security Investigation Team (ISIT) that probes terror-related incidents.
The PFI radicals were believed to be behind the gruesome attack on college lecturer TJ Joseph, whose hand was chopped off.
The four are among the 19 cases registered in connection with the July 4 incident, in which Joseph was attacked by suspected PFI activists for preparing a question paper with alleged derogatory references to Prophet Mohammad.
The four cases relate to seizure of 'seditious' CDs and books by police in raids on hideouts of PFI activists in various parts of rural Ernakulam district.
Joseph is still recovering from the double blow of losing his hand and job. The church-run Newman College had first suspended him and then dismissed him. The college management had last week rejected his plea for reinstatement, despite Mahatma Gandhi University syndicate asking it to reconsider its decision.
The church in Ernakulam had also come out in support of the college management, saying the sentiments of a community should not be hurt.