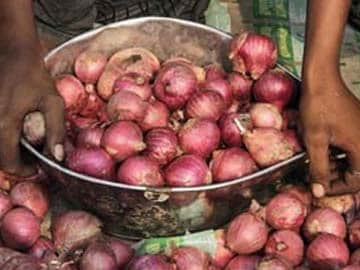 New Delhi:
India's wholesale price inflation hit a five-month high in May, underscoring challenges facing the new government after Prime Minister Narendra Modi warned at the weekend that he will administer "bitter medicine" to revive the ailing economy.
Modi has made controlling inflation a priority since taking office last month, but prospects of weak summer monsoon rains and turmoil in Iraq have increased the risk of rising food and fuel prices.
In May, wholesale prices rose a faster-than-expected 6.01 percent as a 19 percent increase in potato prices during the month pushed up food inflation to 9.50 percent from 8.64 percent in April.
The data dampened some of optimism generated last week by retail price report that showed consumer inflation fell to a three-month low of 8.28 percent in May.
Hopes were dimmed for a cut in interest rates, and consequent foreign selling of shares helped push the rupee to its lowest level since May 6.
Economist Upasna Bhardwaj of ING Vysya Bank described the acceleration in wholesale prices as "very shocking".
"Though it is a broad-based up tick, food prices have surged sharply," said Bhardwaj. She expected prices to be volatile in coming months due to uncertainty over the outlook for crops so long as the rains disappointed.
Finance Minister Arun Jaitley is expected to deliver the government's first budget in the second week of July, though no date has been fixed.
Speaking to party workers at the weekend, Modi prepared ground for tough measures, while blaming the previous government for the state of an economy that has suffered its longest slowdown since India began free market reforms in 1991.
"A mother knows that if she doesn't give her child bitter medicine today, that will probably cause long-term damage," Modi said. "To improve the economic health of India, pull the country out of the current mess, shouldn't we take some bitter decisions?"
The comments were interpreted as a signal that the budget will seek to keep a lid on the fiscal deficit and avoid populist, but inflationary spending.
The Reserve Bank of India (RBI) kept interest rates on hold earlier this month, but toned down its inflation rhetoric, raising hopes it could even cut rates as early as this year. Although the RBI monitors retail price inflation more closely, the wholesale price trend is also eyed for trends.
Shubhada Rao, chief economist at Yes Bank, said the data might lead the RBI to procrastinate over any easing.
The benchmark 10-year bond yield rose 5 basis points to 8.65 percent, in reaction, while the rupee weakened to 60.23 per dollar, its lowest level since May 6.
MONSOON WORRIES, IRAQ TURMOIL
The weather department has predicted below average rainfall between June-September this year, which could hit summer crops such as rice, corn, soybean and cotton, exacerbating price pressures and impacting economic growth.
Summer monsoon rains are vital for 55 percent of India's farmlands that lack irrigation facilities. In 2009, patchy rains led to the worst drought in nearly four decades and drove annual food inflation up to more than 21 percent.
India has stockpiles of staples, like rice, wheat and sugar that can be released, but the government has limited means to control surges in the cost of fruits and vegetables, which have the largest impact on food inflation.
Modi held a meeting last week to review India's contingency plan to deal with the risks a poor monsoon. To mitigate the impact, his administration is considering giving subsidised diesel, cheaper loans and extra seeds to farmers.
A surge in food prices could also push up interest rates, as it did during the the drought of 2009.
Importing nearly 80 percent of its oil, India is vulnerable to spikes in global oil prices, which hit a nine-month high on Monday as concern rose over the turmoil in Iraq.
Wholesale fuel prices rose 10.53 percent in May from a year earlier, accelerating from 8.93 percent in April.
© Thomson Reuters 2014