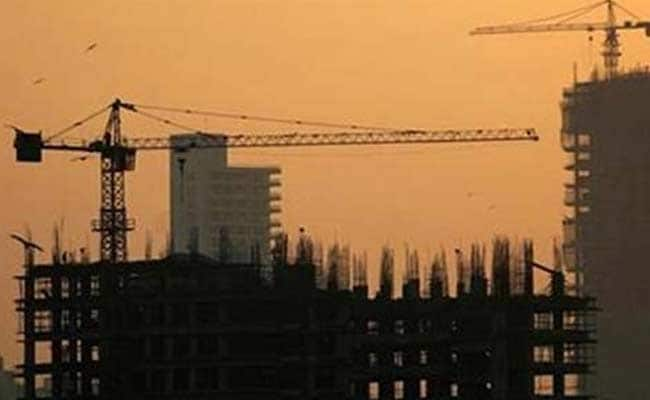 New Delhi:
India's largest realty firms will continue to experience a challenging operating environment over the next year characterised by weak cash flows, flat sales and stagnant prices, Moody's Investors Service said in a report on Tuesday.
"India's largest property developers will continue to face a challenging operating environment over the next 12 months -- including weak cash flows, flat sales and stagnant prices," the US firm said.
"Cuts in interest rates by the Reserve Bank of India, if passed on by the banks, will filter down to the property market, reducing the cost of borrowing for developers as well as buyers, and supporting demand," said Moody's vice president Vikas Halan, releasing the report on the property market titled "Cash flows to remain weak amid flat sales and high costs".
"But high home prices and declines in savings rates will outweigh these factors, particularly in Mumbai and Delhi, while more generally, the property market in India exhibits a notable degree of variation in terms of affordability," he added.
Timely execution of projects by developers have been stalled by delayed approvals and stretched liquidity in the past two or three years, which will continue to slow down cash collection, the report said.
"Given companies' stretched cash flow positions, we expect the execution delays to persist," it said.
Delays also reduce investor demand for new projects by locking up capital and reducing expected returns, the report added.
Developers like Indiabulls Real Estate, Lodha Developers, Unitech, DLF and Oberoi Realty will face maximum sales and cash flow pressure as property prices are the highest in Mumbai and Delhi.
Moody's said a few like Brigade Enterprises, Prestige Estates and Sobha Ltd. in Bengaluru will fare better owing to more stable housing demand.
Pan-India companies like Godrej Properties and Mahindra Lifespace Developers will experience tighter liquidity compared to their Bengaluru-based counterparts. However, their presence in markets like Bengaluru and Pune will help cushion the impact.
The aggregate sales volume for Moody's sample of top eight developers declined by 24 percent to 20.41 million square feet in fiscal 2013-14. Sales improved in 2014-15, going up to 21.1 million square feet, but continued to trail earlier levels.
Owing to frequent delays, home buyers prefer projects from large and reputable builders, which coupled with the limited supply of fresh inventory, has helped support the sales of large developers.
"Still, we expect their sales to remain flat over the next 12 months with affordability remaining a challenge," Moody's said.
"At the same time, despite the difficulties, we expect solid economic growth in India in 2014-15 to provide some support to housing sales, while the likely gradual easing of lending rates will boost investor confidence and investment activity," it added.